We produce and apply graphics to any type of vehicle – be it cut graphics or a full wrap. We use durable, washable materials to help your vehicle look great for longer.
Livery and Wraps for your Car, Van and Truck
A useful marketing tool is for your cars, vans, and trucks to include your branding and marketing message, called vehicle livery and vehicle wraps, and can sometimes be the most effective approach to make your business stand out from the crowd and the brand can be identified as they drive by. We use the most up-to-date production techniques to create professional vehicle livery for our clients and brand any vehicle to your specification. From Smart cars to double-decker buses and everything in between, you won't find a more innovative vehicle livery provider anywhere else in Scotland. The right vehicle livery can create an amazing impression of your business – and we can create stunning and imaginative designs that are sure to impress.
Advertising on the Move and 24 Hours a Day
Advertising your business on all your vehicles can be one of the cheapest ways to promote your brand and latest products and it acts as an advert for your company 24/7, even when the vehicle is parked outside the premises or just on the street, it is constantly promoting your business to the public passing by and when it is on the move it continually advertising to the people in the area you are working in, so all and all a fantastic way to bring new customers in to understand who you are and what you do.
As well as vehicle livery, Eastern is a display company based in Scotland that leads the way in large format digital printing for exhibitions, conferences, retail premises, and events.
As one of the leading providers of vehicle livery in Scotland, Eastern Exhibition and Display can brand any vehicle to your specification.
Toro Rosso
Scuderia Toro Rosso (STR) was a famous Italian Formula One racing team, which now has been rebranded to Scuderia AlphaTauri Honda.
Website: scuderiaalphatauri.com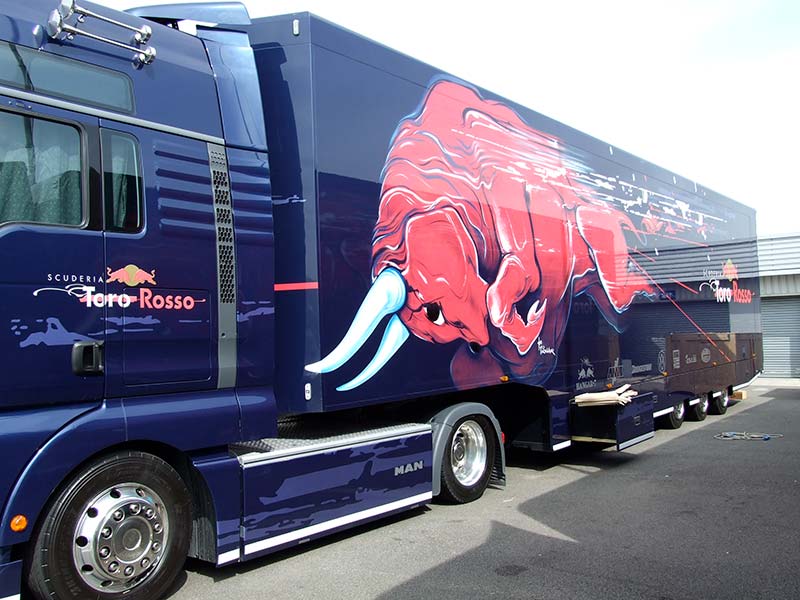 Glasshouse Events
Supplying their clients with professional bar equipment to suit any occasion and every location.
Website: glasshouseevents.com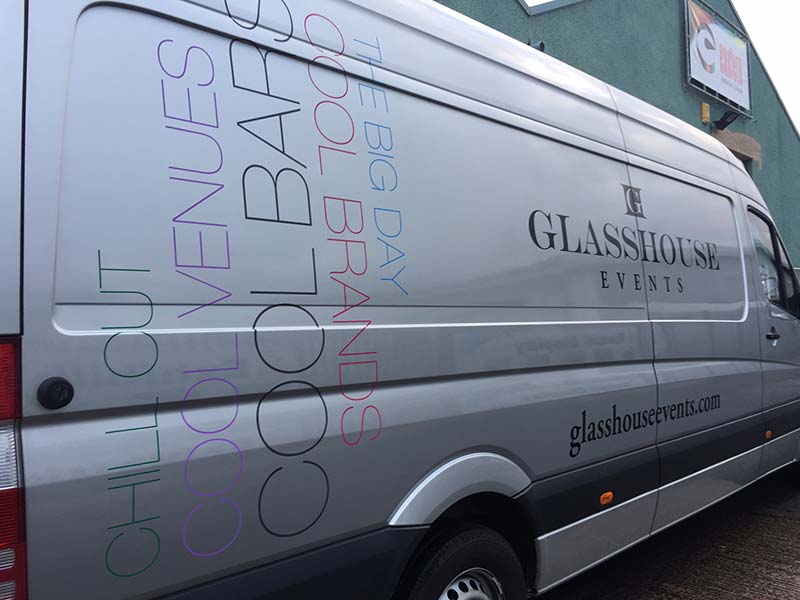 Fife Council
Mac – Fife's mobile museum. It's the only one of its type in Scotland and brings a whole museum to your doorstep.
Website: fife.gov.uk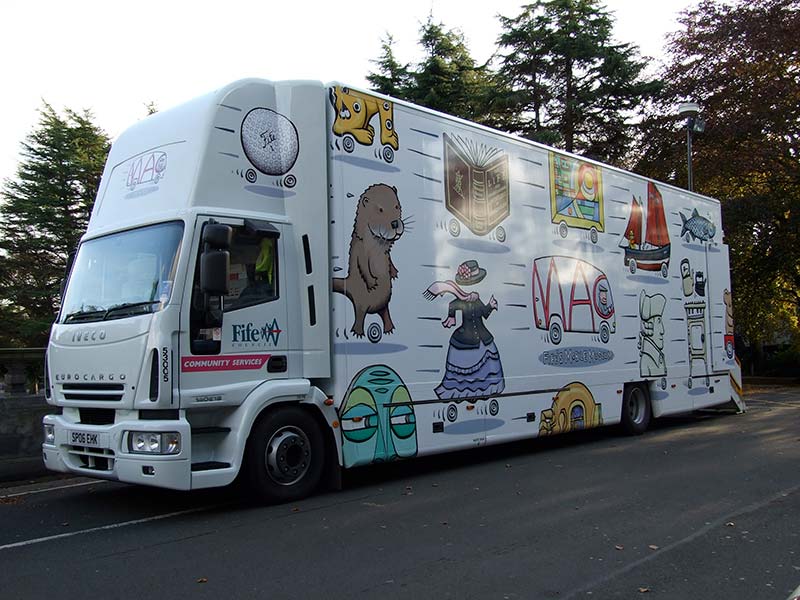 Edinburgh First
Helping their clients who need events, catering, and accommodation organised for venues throughout Edinburgh. 
Website: www.edinburghfirst.co.uk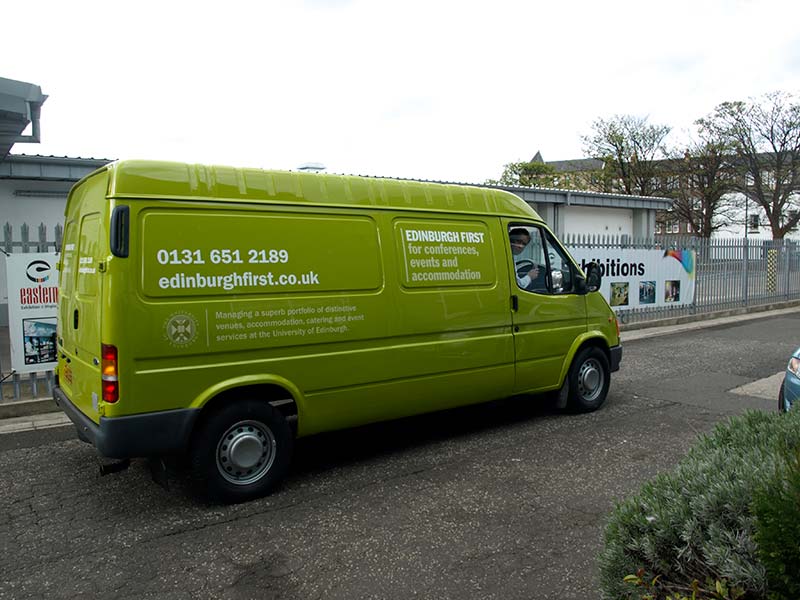 Poppy Scotland
Providing support for current and former members of the Armed Forces as well as their families. We created some eye-catching livery for their organisation's car.
Website:  poppyscotland.org.uk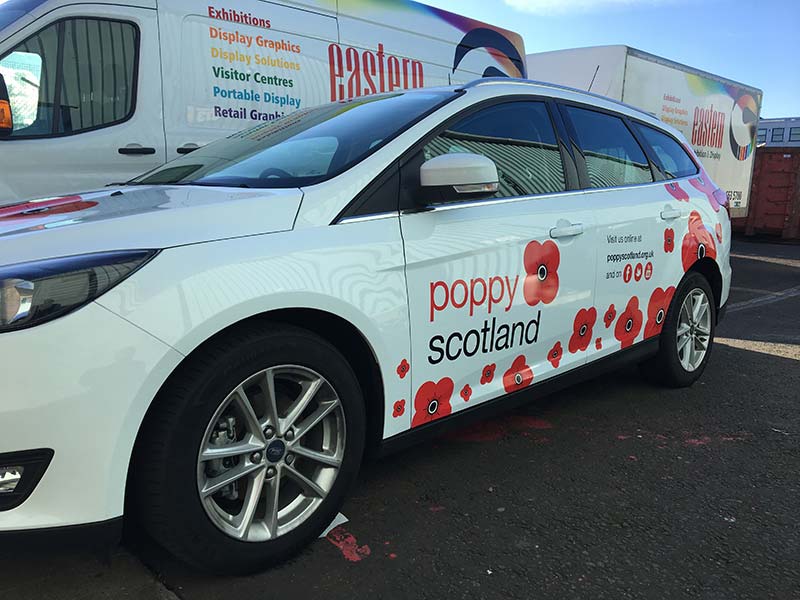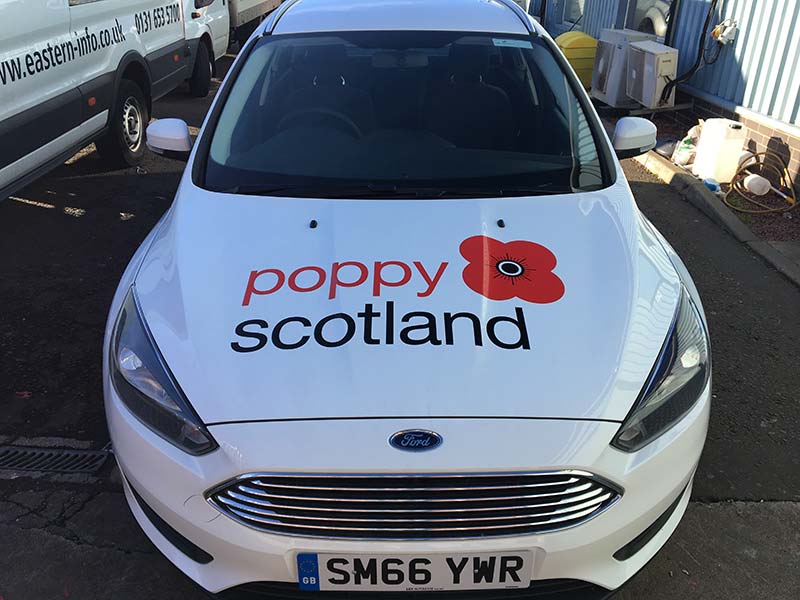 Edinburgh Gas & Renewables Ltd
Take a white van & use it to promote your business! EGR offers a range of heating services for their clients and needed their van fitted out with some new livery to promote their business and for customer awareness. 
Website: edinburghgasrenewables.co.uk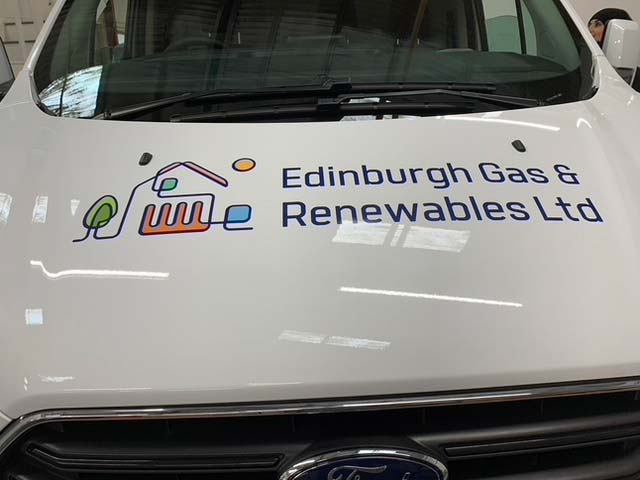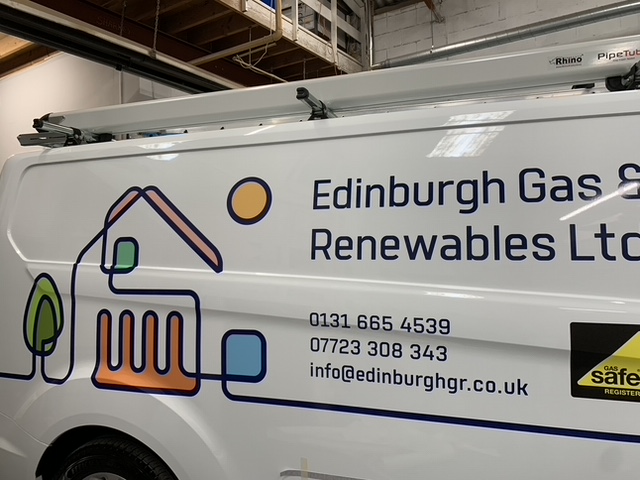 Eastern Exhibition & Display
We had to add some livery to our owns vans of course. You can now recognise us when we are out and about.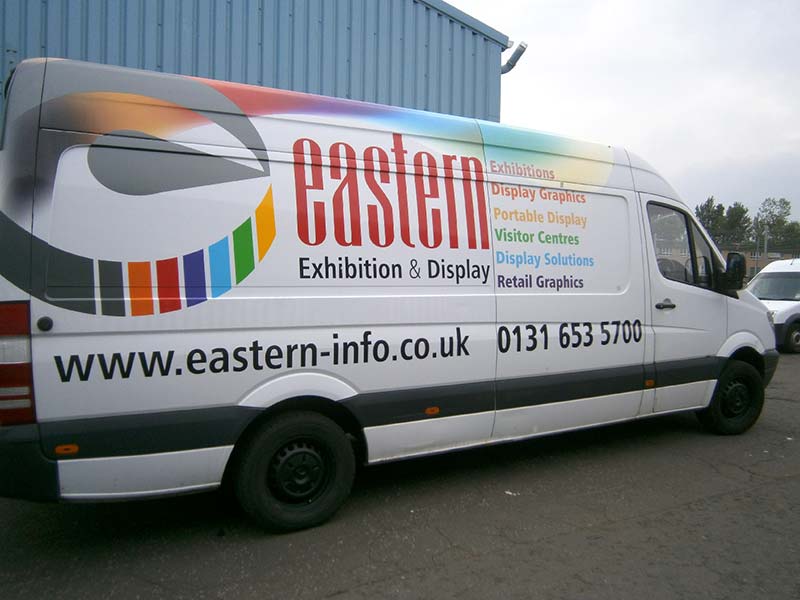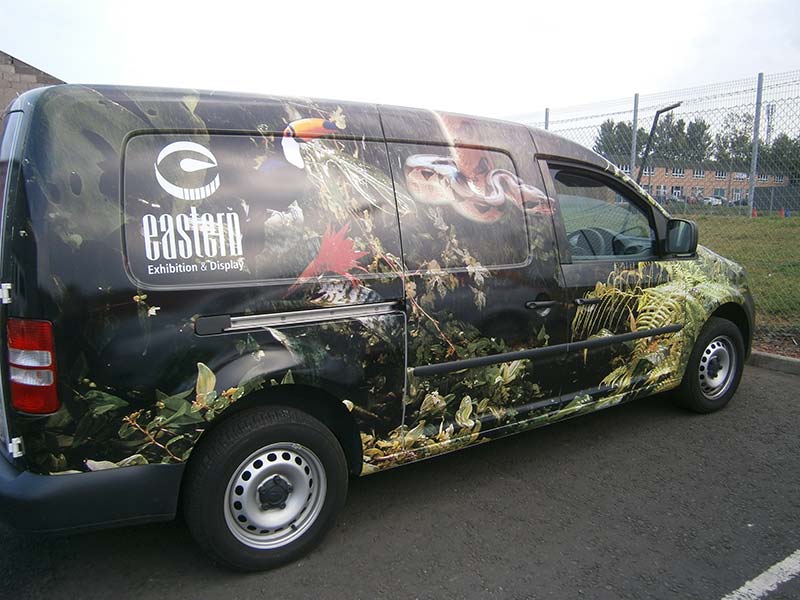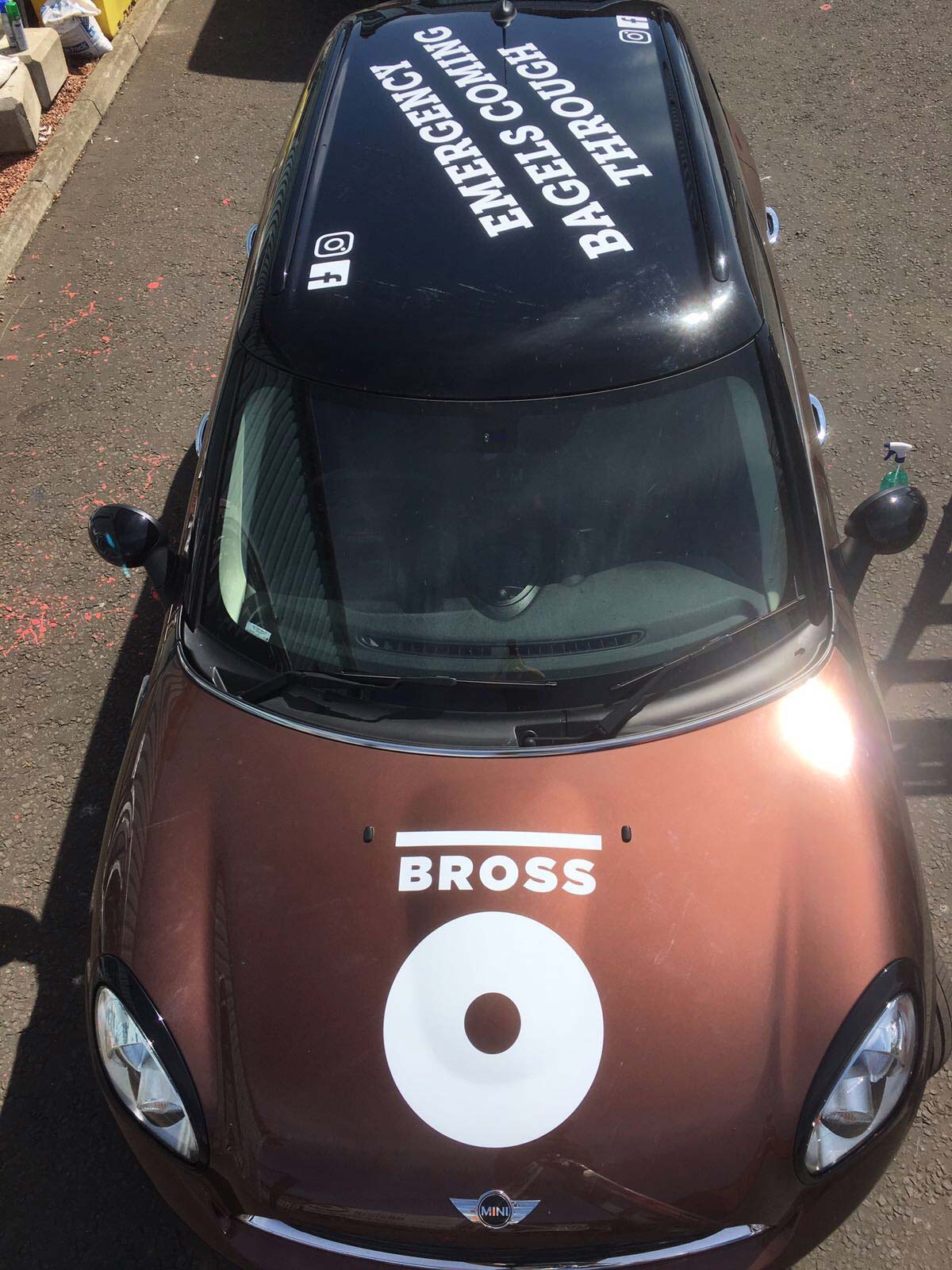 Bross Bagels, Edinburgh
Bross Bagels were established in 2017 and now have become over the years Edinburgh's leading bagel company. They offer their customers a wide selection of NYC-inspired deli fillings and Montreal-inspired bagels.
To find out more and where they are exactly located, then please go to their website – https://www.brossbagels.com/
They have currently bagel shops in BRUNTSFIELD, PORTOBELLO, STOCKBRIDGE, LEITH and the WEST END.
We were also delighted to help them with their window graphics for their shop in Portobello, have a look at what we created.
"Would just like to say a massive thank you to Eastern Exhibition & Display for doing the signwriting on the van, With very short notice. What an amazing job you have done. We would highly recommend this company, they were so friendly and really helpful.
To find out more about what they do, then please visit their website – https://www.edinburghsfirstresponseroofing.com/