This has been a very interesting & challenging Summer for us and many businesses in our industry, we are however keeping positive and have worked with many of our clients to help get them open to the public by providing health & safety signage, hand sanitisers, screens & many other products we have adapted to be able to produce.
Some clients have also taken this time to enhance their interiors whilst being closed so this has been keeping us busy. See a few things we have been working on:
Glasgow Distillery wanted a Tasting Room that they can use to connect to their worldwide distributors via video links – they started with a store room they had and we have been working to have it decorated, install new lighting, flooring and the new furniture, graphics & bar and was completed mid August, here are some before, mid and finished work images – the completed work is shown below and further down are pictures of the work in progress.
We worked inline with Cubit3D to transform a store room into a Tasting Room to use currently as a beautiful backdrop for virtual tastings, and in future experiential tastings! Updates included decoration, lighting installation, new flooring, sourcing new furniture, graphics and building the new bar! We think it looks great, and as ever it was a delight to work with Cubit3D.
Website: https://www.glasgowdistillery.com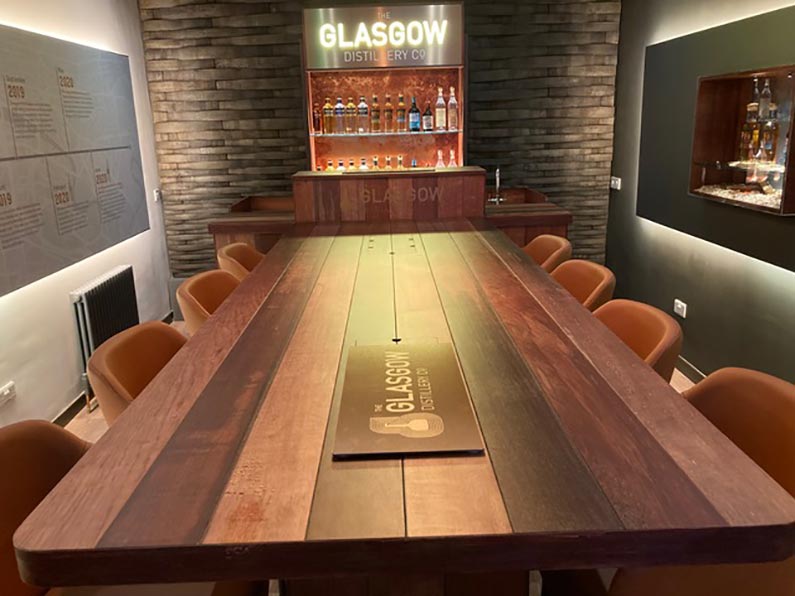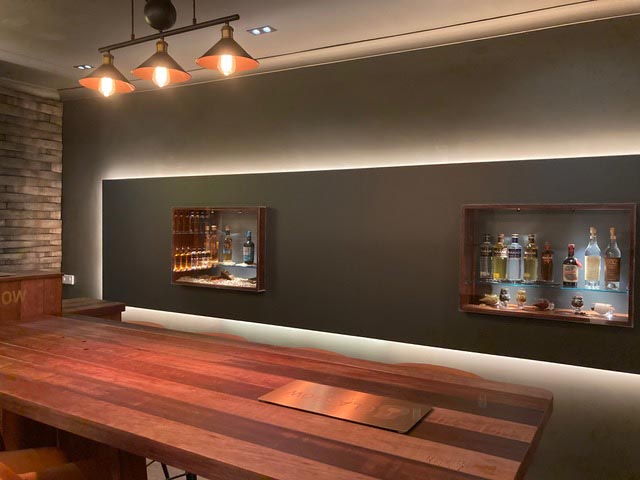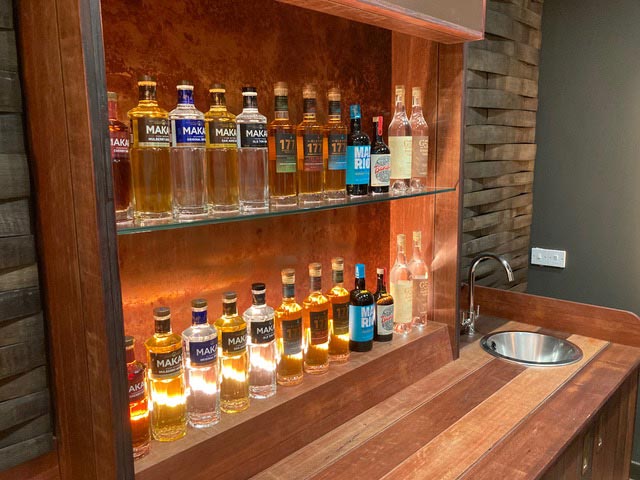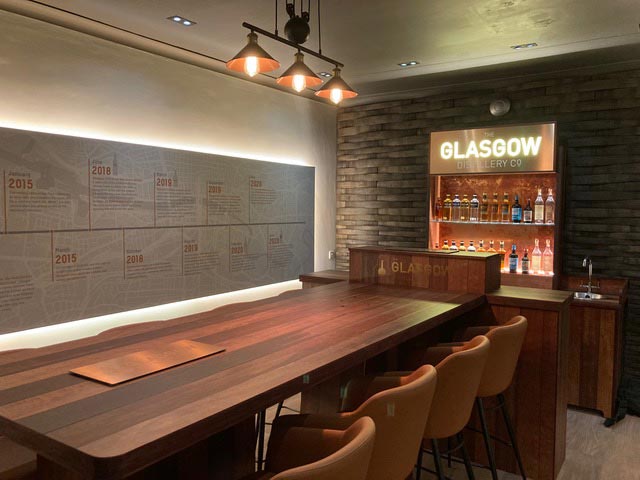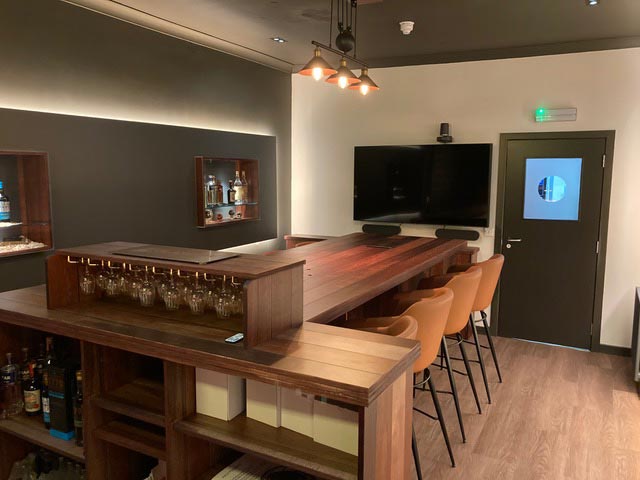 Distillery: Work in Progress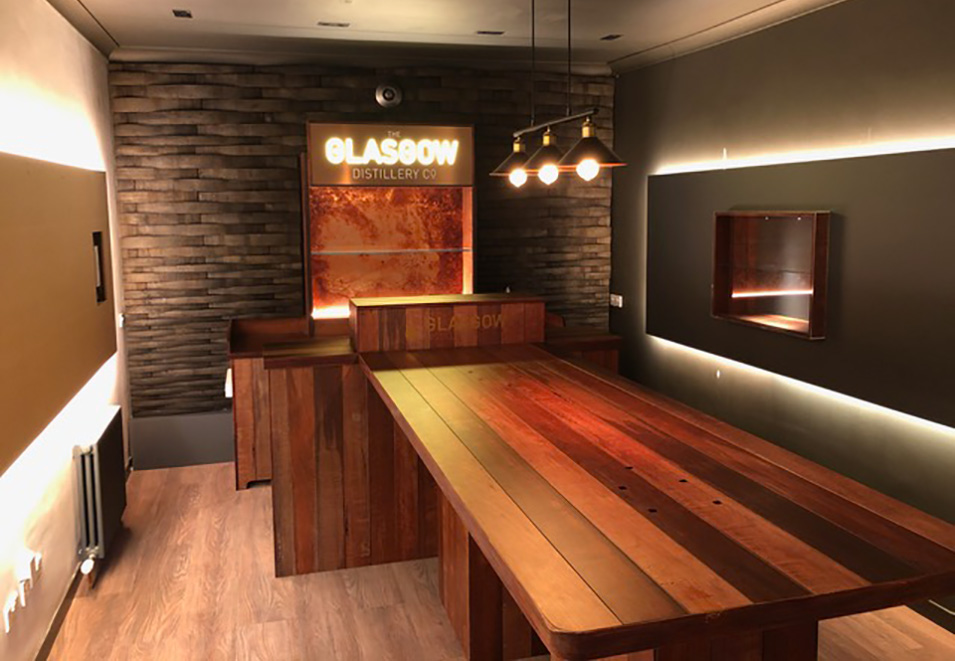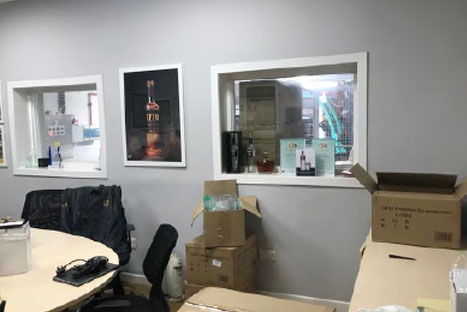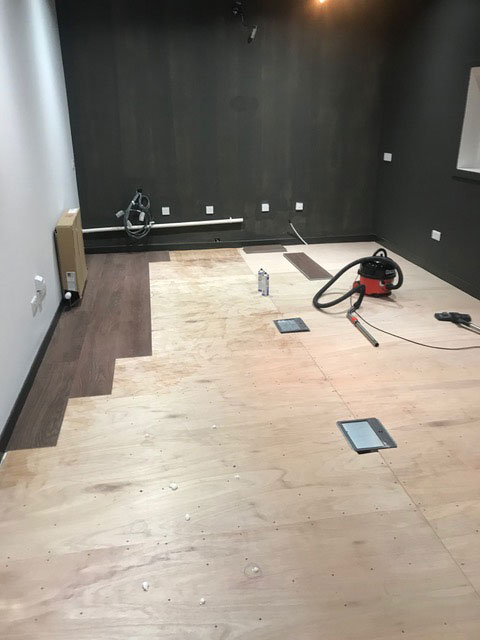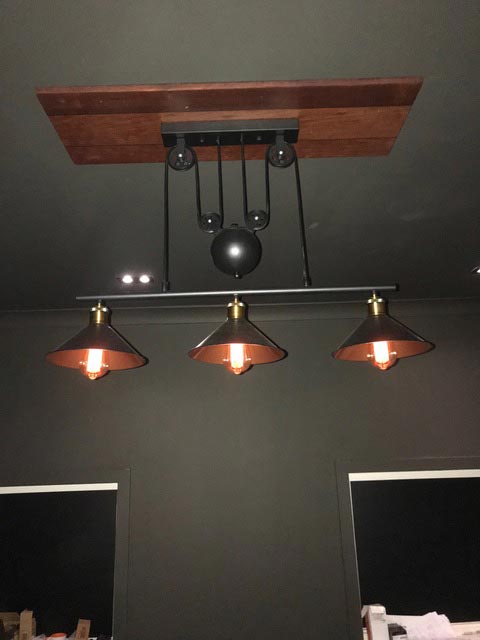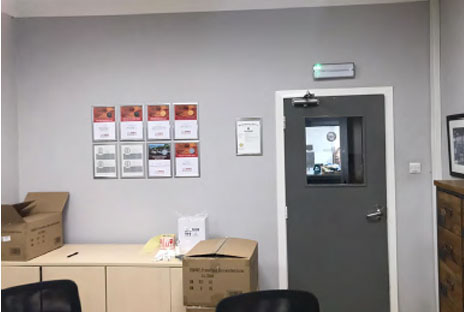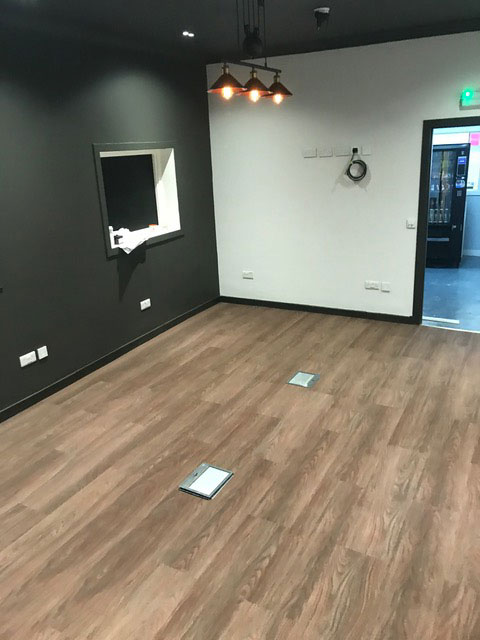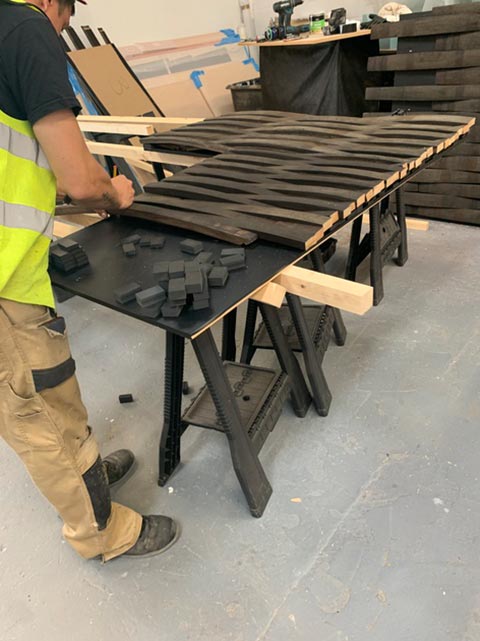 Drift coffeehouse situated just outside North Berwick opened it doors for the first time in June 2018. Made up of six wooden clad shipping containers it is perched on the edge of the cliff offering panoramic views across the Firth of Forth and to the Bass Rock.
To still deliver the great food & drinks they are known for & allow social distancing, the owners have created a great take away from a converted horse box with some outside seating and we were delighted to assist by producing & applying these fabulous graphics.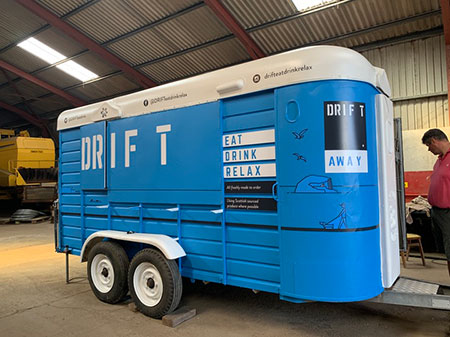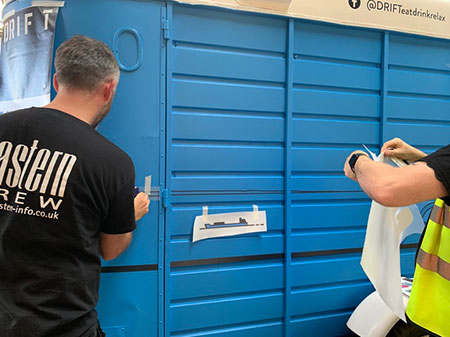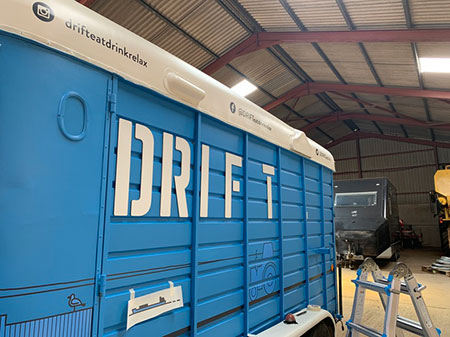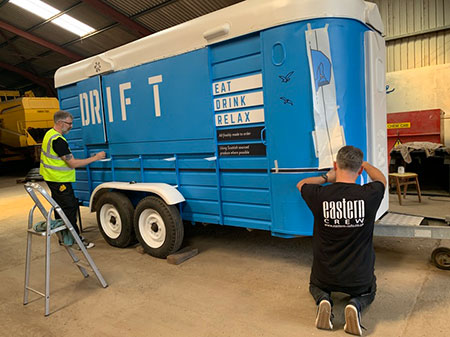 We worked with the creative producer to install 2 large graphics as part of the Black Lives Matter mural trail, you can read more about it here – https://www.wezi.uk/blm-mural-trail/
This one with Wezi looking on in the background was applied to glass at the Usher Hall & the 2nd one is on the box office windows of the Edinburgh Playhouse.
Both were produced in house on exterior graphic material.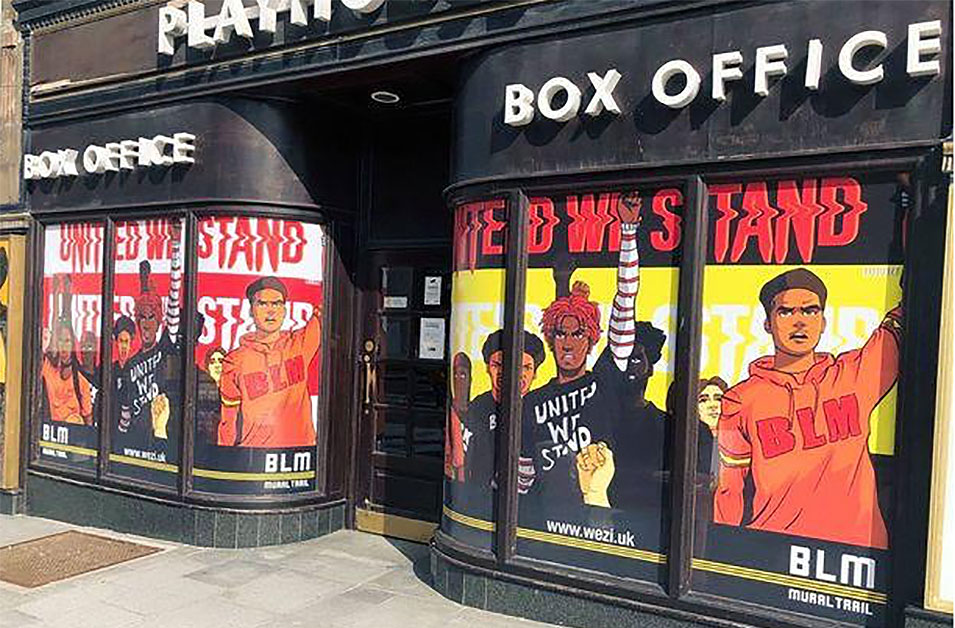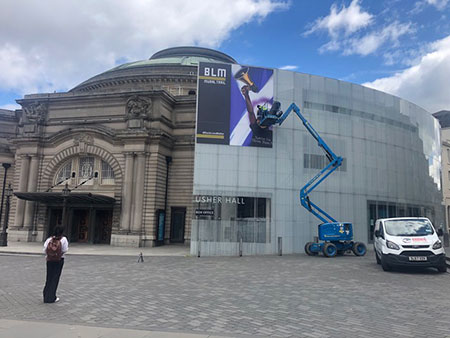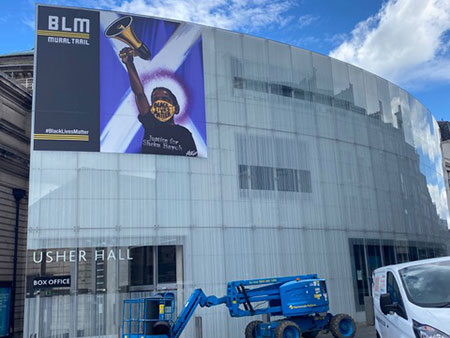 This client was making good use of the lockdown period to have work done on their office interior – lots of lovely bright spaces waiting to welcome their staff back inside.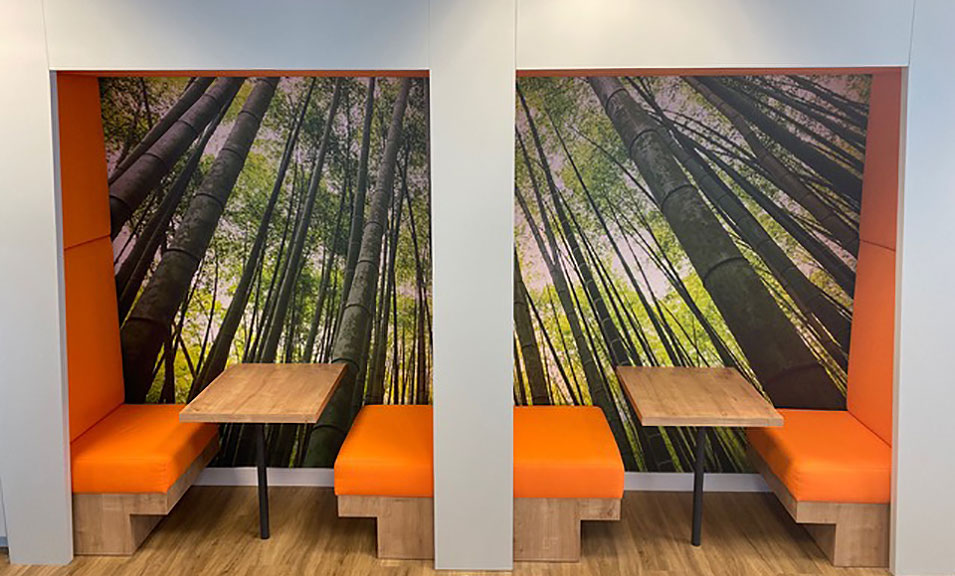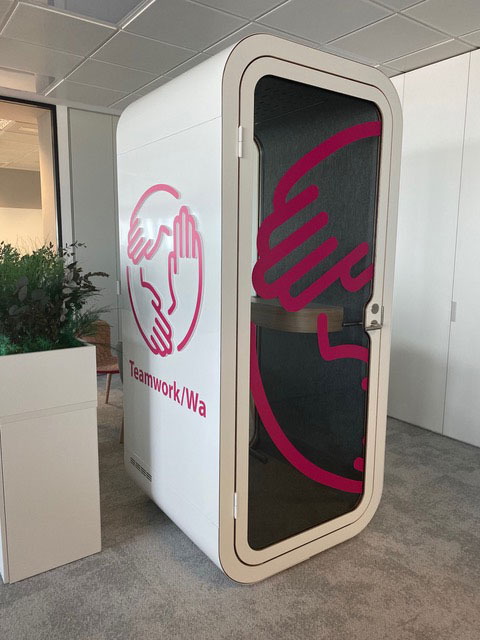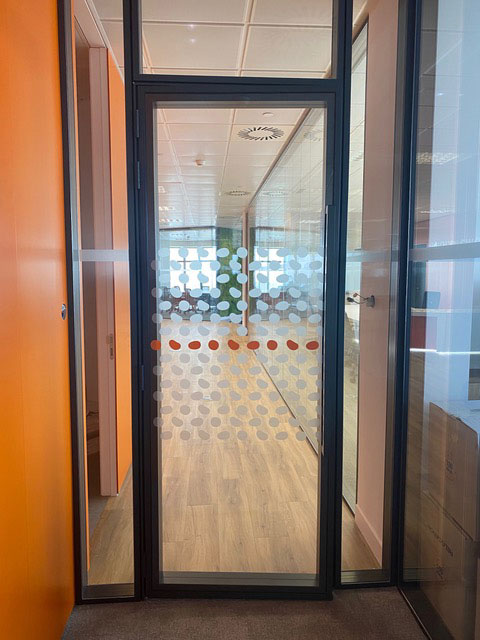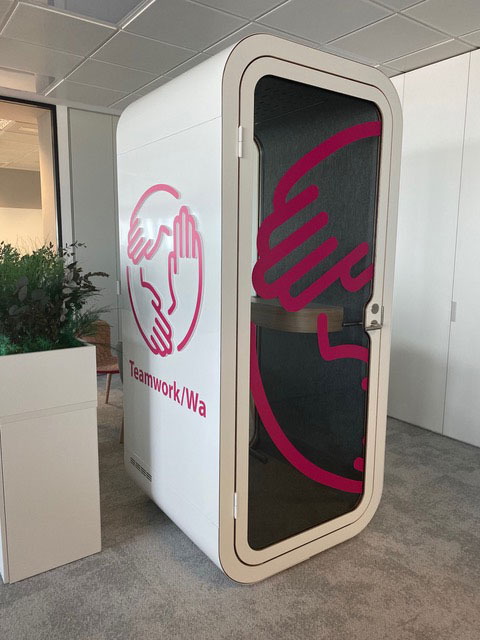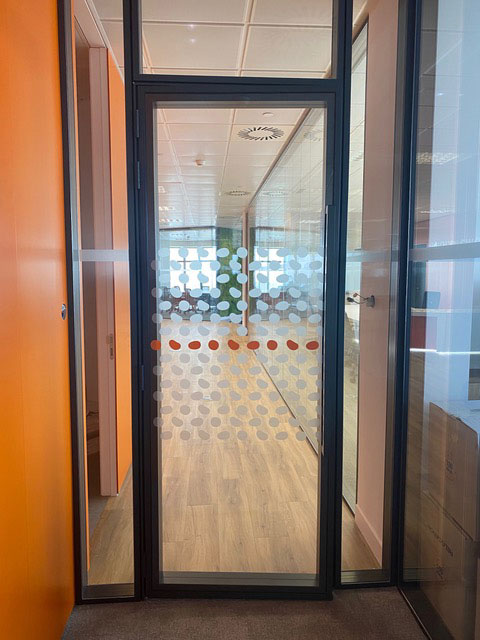 We were set a challenge to produce a lightbox made from barrel tops cut into squares, router cut on the face for the text to be lit – they look great in the 2 bars – great work from our joiners, router team & electrician.
We are really delighted with the lightboxes. Really excellent job, thank you very much indeed.