We offer printed, cut or frosted vinyl to make all those plain glass walls and windows look more inviting or to give privacy to meeting rooms or offices.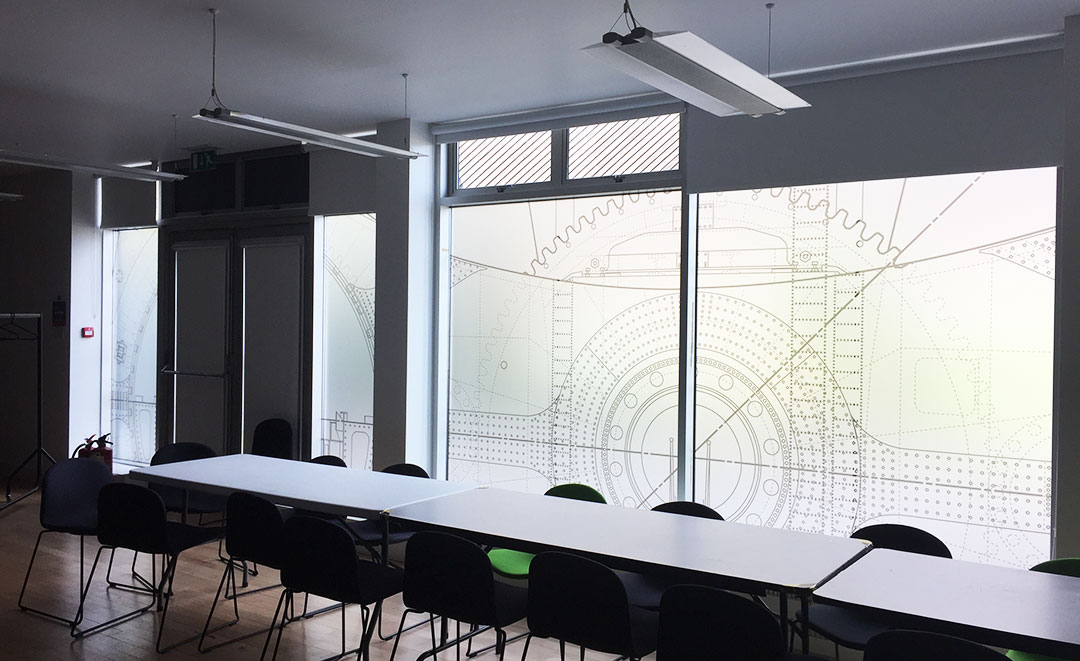 Custom Window Graphic Printing
Over the years we have earned a reputation as an industry leader in Scotland for the printing and supplying bespoke and custom graphics for windows and glass to help with branding and provide a decorative solution for our clients' offices. We utilise only the latest techniques, state of the art technology and wide format printers to provide a high impact, professional and cost effective solution for internal and external purposes. No matter what size of graphic you need or how complex the project will be, we will guide you through the whole process to achieve the best possible solution for your business or event. You can be safe in the knowledge that we are all highly trained professionals and have been in the business for  years and have many happy clients using our services time after time.
We offer our clients an extensive range of window and glass graphics that can brighten up the office, inform, advertise, and add privacy for a meeting room. Our custom-made graphics can fit any size of glass, providing your office with an attractive and informative display and add to your adverting and marketing campaign.
We can provide a range of quality materials that can be used including self-adhesive vinyls, glass-etching, simple stickers, one-way vision film and optically clear vinyl to create a stunning window or glass effect. All are ideal for Advertising Your Business, Special Offers and Privacy Screening.
Thanks from everyone here at Skyscanner for all your amazing hard work this year, and a particular thanks from me for being so accommodating and always "getting" what I'm after!!! Our offices look fantastic thanks to you guys!
SKYSCANNER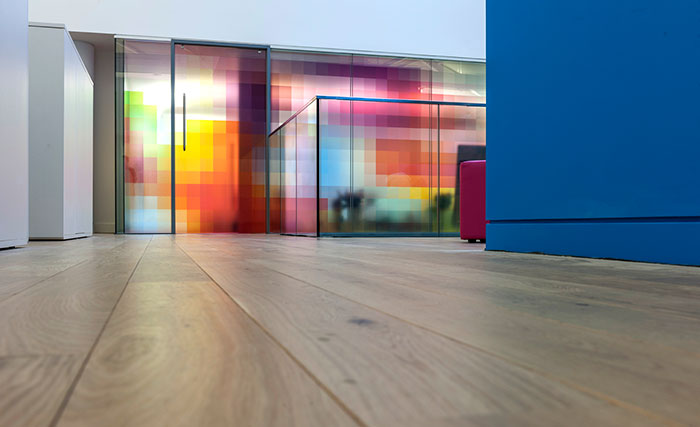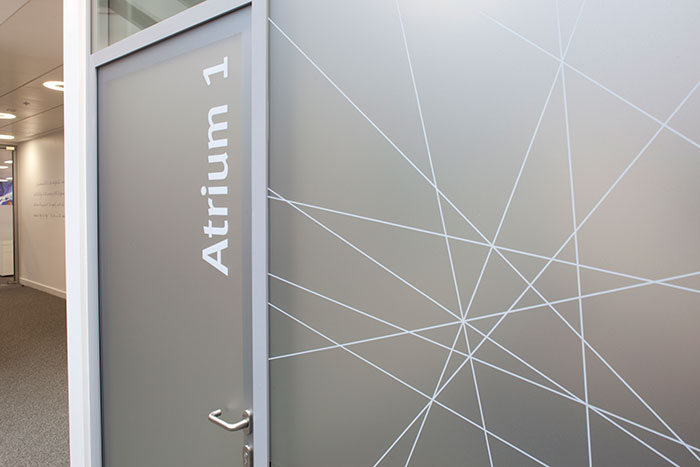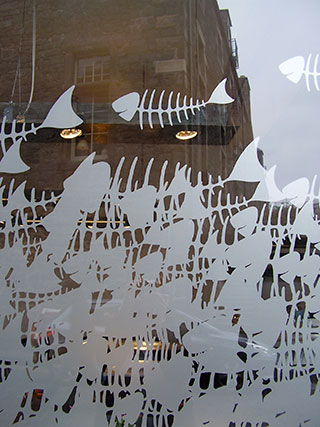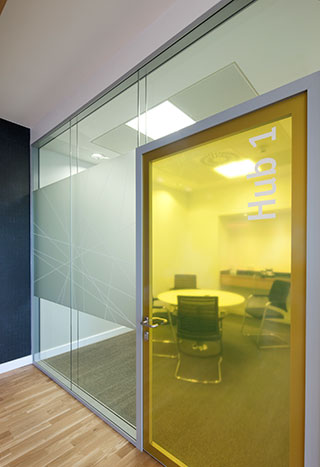 Glass and Window Graphic Applications
Window Graphics for Branding
Your window space is an excellent way to display you brand e.g. for people passing by or at the front of the office, they are a really effective way to say something about who you are.
Promotional Advertising
Glass graphics are a great way to portray the correct message by way of text, images, graphics, or a combination of all three. Can be just some simple lettering or more complex creative image printed professionally by us.
Privacy Windows
This is important in an office environment and is a great way to give a degree of privacy for individual office or meeting room, while still staying bright and open.
Safety Markings
To help avoid accidents and also is part of building regulations, manifestation markings are required to make glass easier to see, usually applied to floor to ceiling glass installations e.g. glass partitions and doors and are added at certain areas of the pane of glass to help stop any accidents from occurring.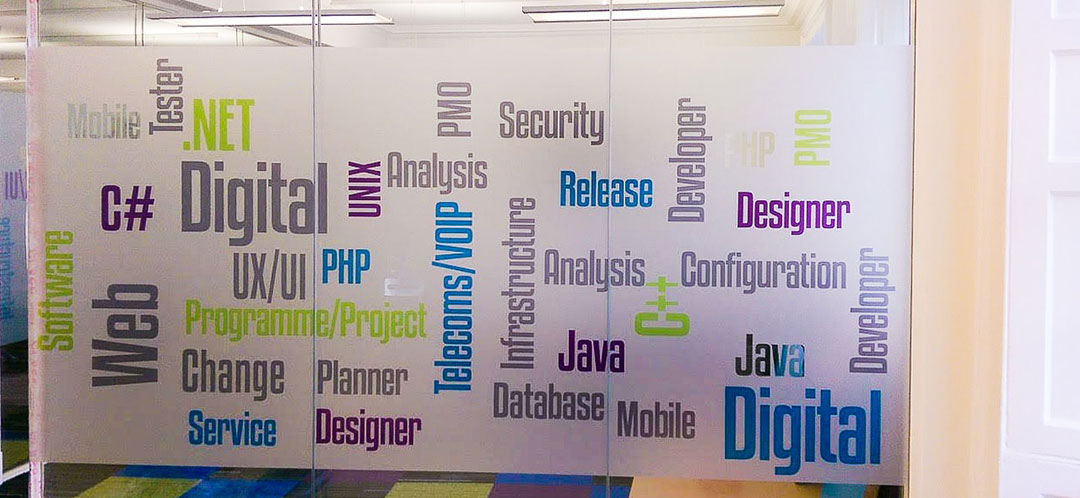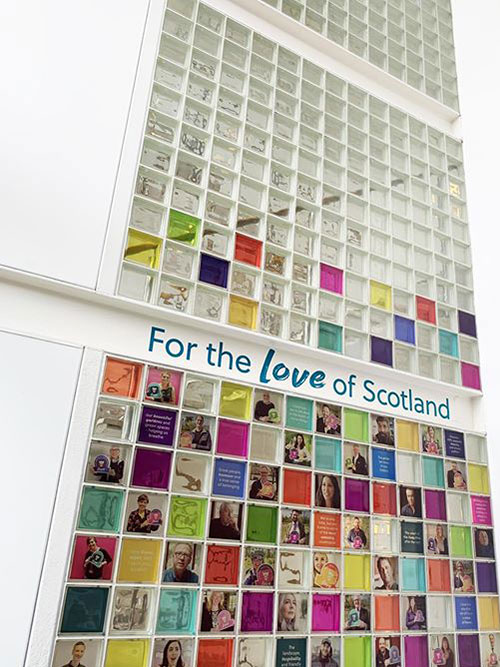 For the love of Scotland
Some lovely coloured glass graphics for this wall!
Hospital waiting room
This had a lovely makeover with some graphics applied to the glass.