Well, what can we say about the last few months which hasn't been said already? Prior to the nationwide lockdown we were briefed on several projects of various scope, size and products, below showcases some of those jobs.
Edinburgh Science Festival
Before the programme had to go digital, we were briefed to create props for the science festival. We were delighted with the end products which included a giant matchbox & matchsticks and some elements for the
Pale Blue Dot exhibition
shown here as direct printing to birch with bespoke cut outs.
Products used: birch ply, direct printing, router cutting, polystyrene props, joinery work, large format graphics.
Website:  https://www.sciencefestival.co.uk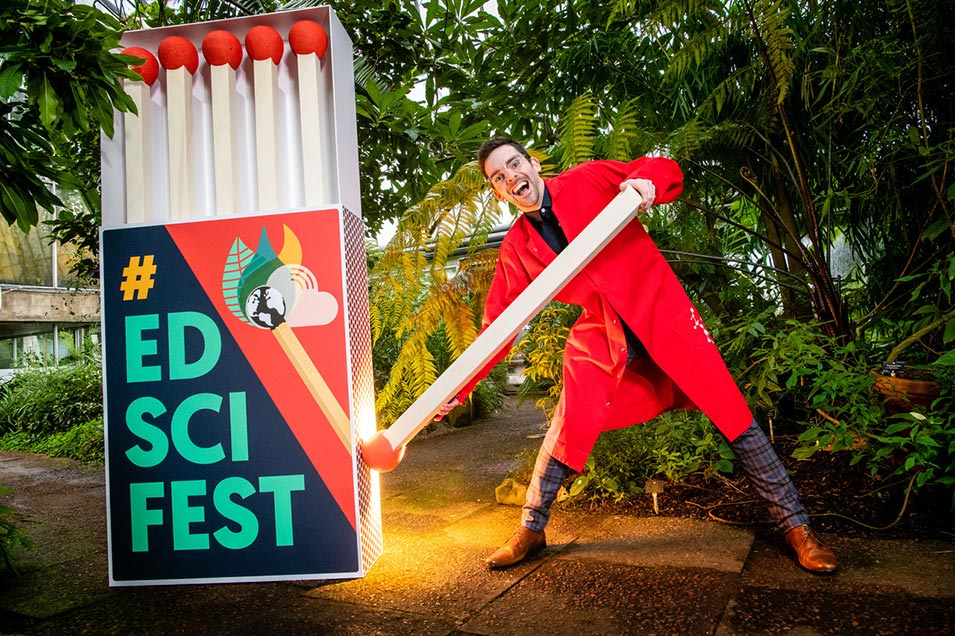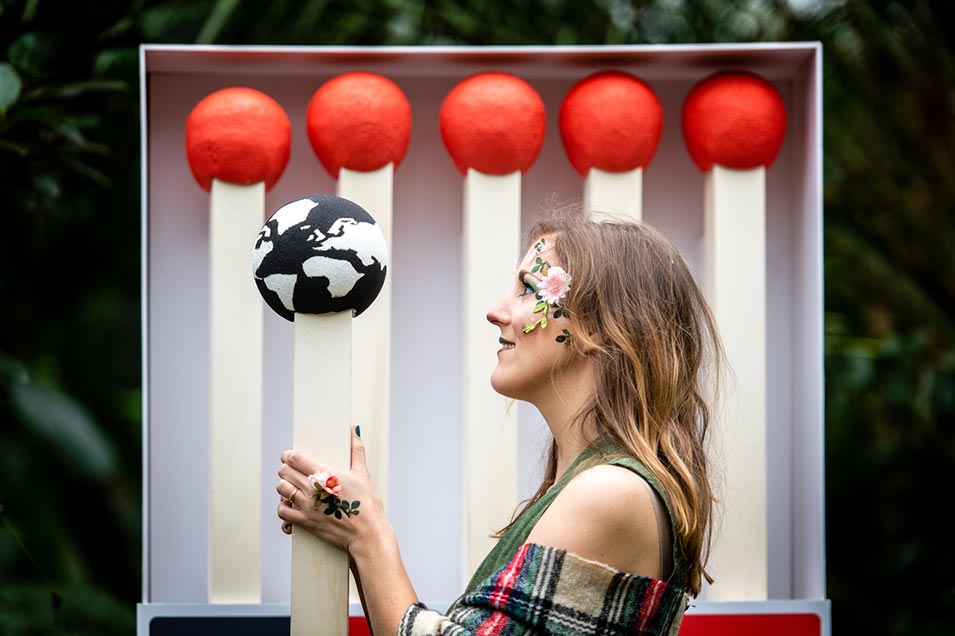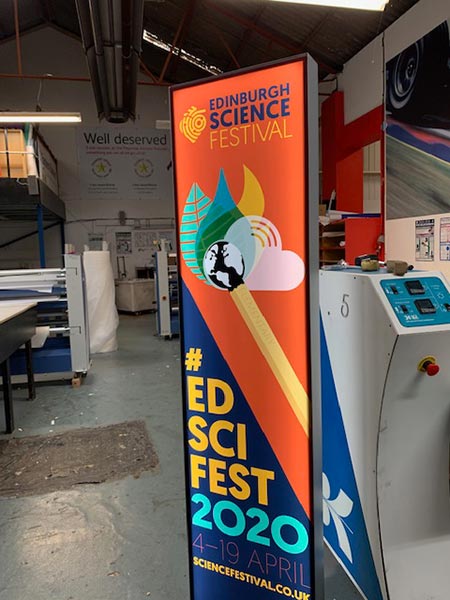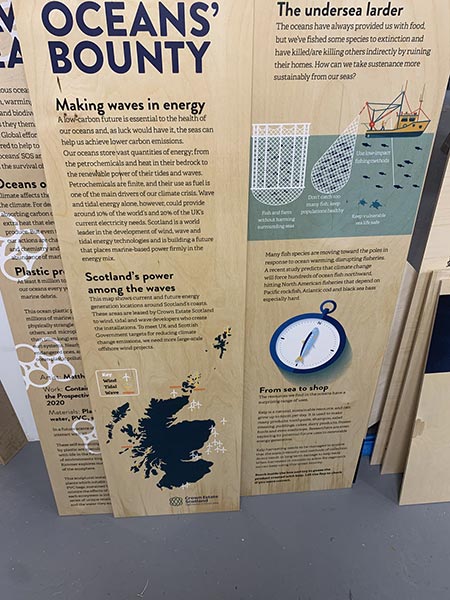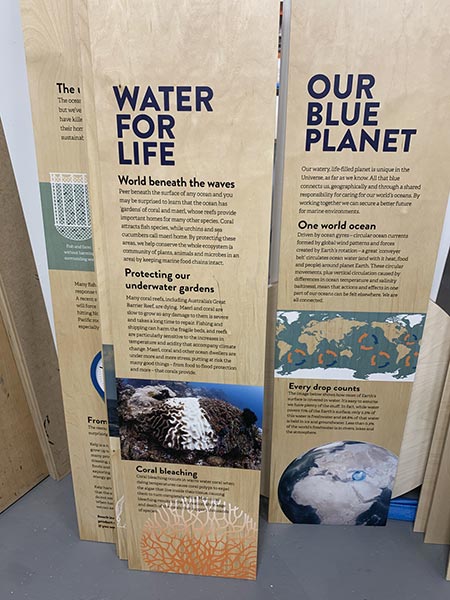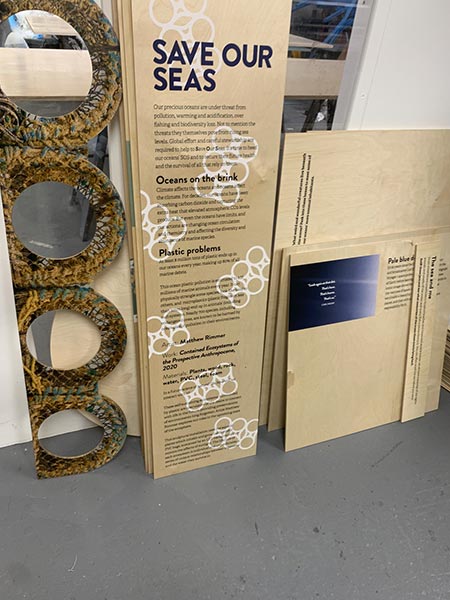 We produced some beautiful graphics for a new visitor centre interior at Loch Garten,
this will be installed early in the Summer. We particularly liked the designer's, Shirley Lochhead of
Tea & Type
approach to leave the bird outline as the bare birch, its simply beautiful.
Products used: Birch ply from FSC certified forests, direct printed, router cuts, laser printing.
Website: https://www.rspb.org.uk/reserves-and-events/reserves-a-z/loch-garten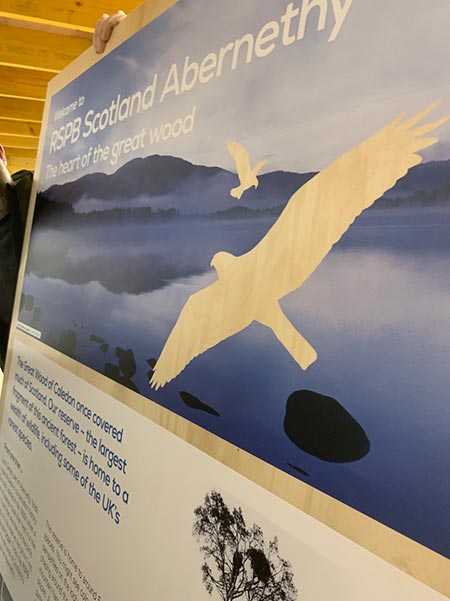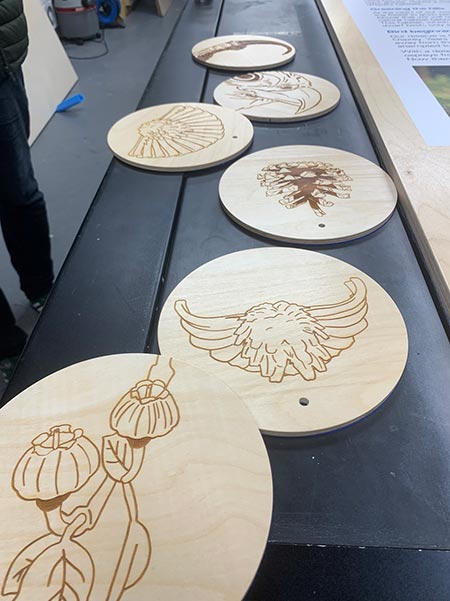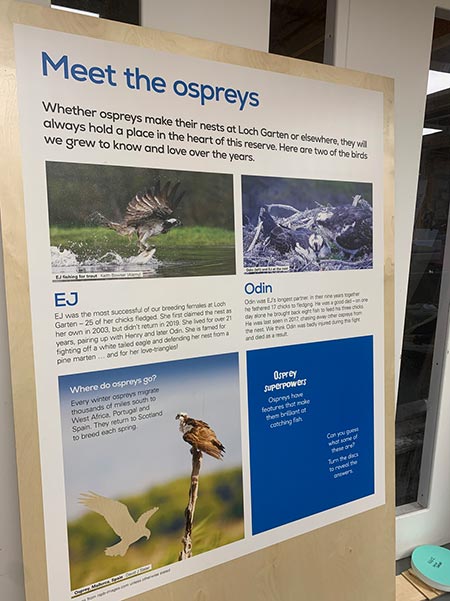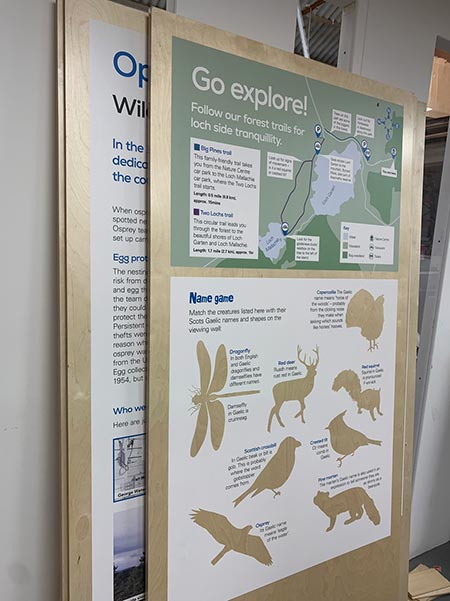 Capital Credit Union @ The Brunton, Musselburgh.
Products used: Roller blinds, cut vinyl, directional signage, branded graphics, manifestations.
Website: https://www.capitalcreditunion.com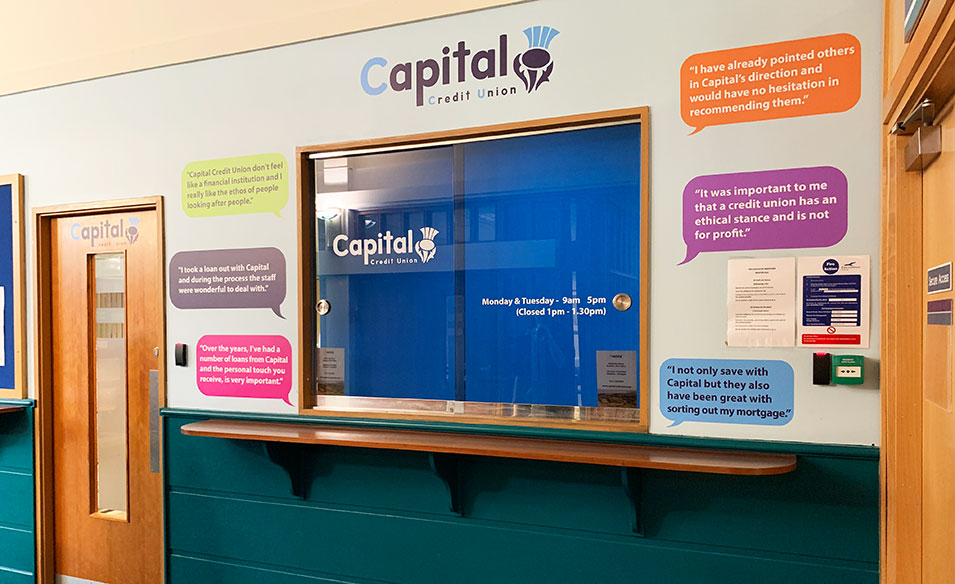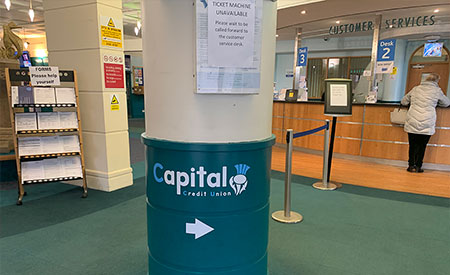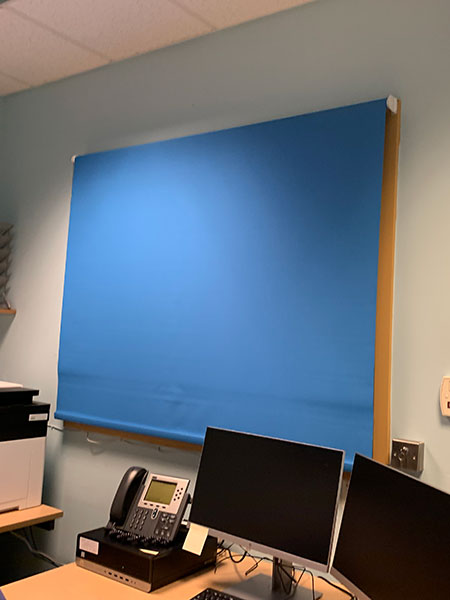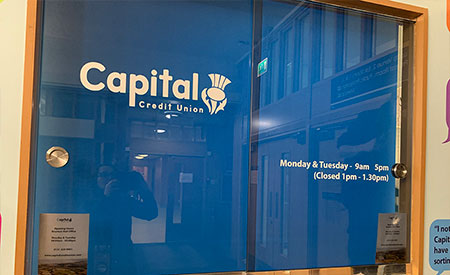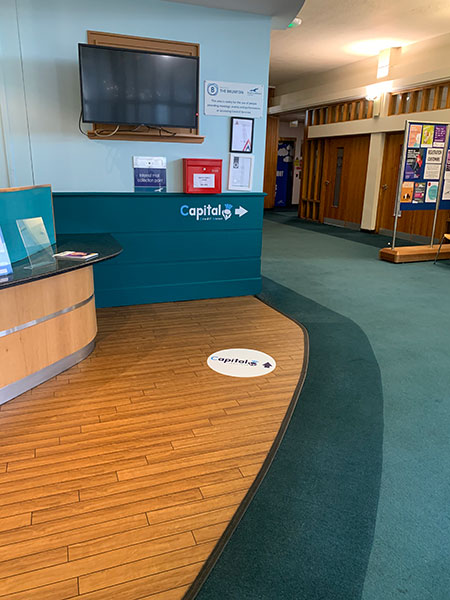 Jobs Fair – Corn Exchange
Eastern attended the job roadshow in the Corn Exchange, Edinburgh. As well as our wham bars being a roaring success it was good to see strong interest in our apprentice joiner offer.