We have many years of experience in producing display units for travel retail outlets, specialising in drinks brands.
Airport Shop Layouts and Displays
For an airport to entice customers to shop while they are waiting to board their flights, a positive shopping experience is essential. The busy or weary traveller will appreciate and more likely to buy in a shop that is attractive, informative, and easy to navigate. We have designed and created many displays for our clients to be utilised in airports to help promote and sell their products, especially in the popular drinks industry.
Travelling from Glasgow Airport soon? There's a treat from Caorunn Gin waiting for you in World Duty Free! Taste their handcrafted #gin and take away one of their limited edition 1l travel retail bottles.
We were thrilled to be involved in the production of their little bothy.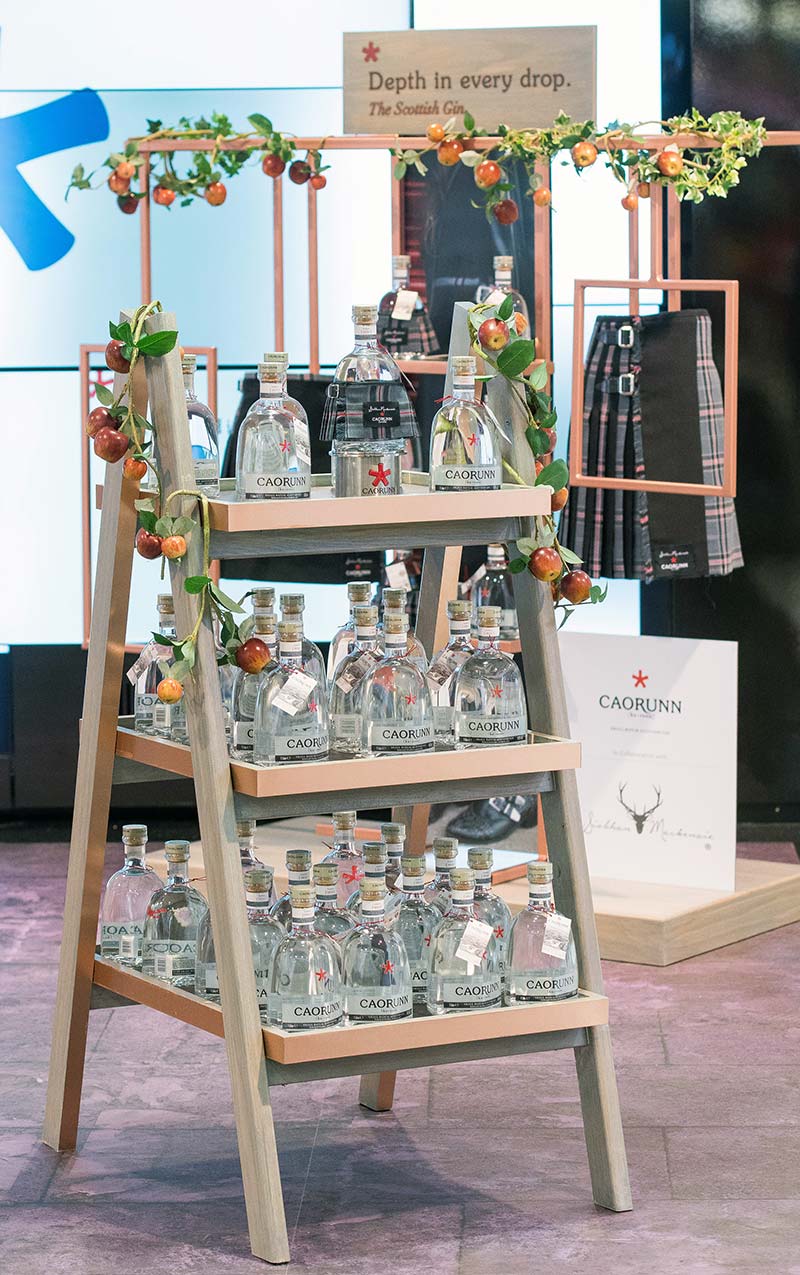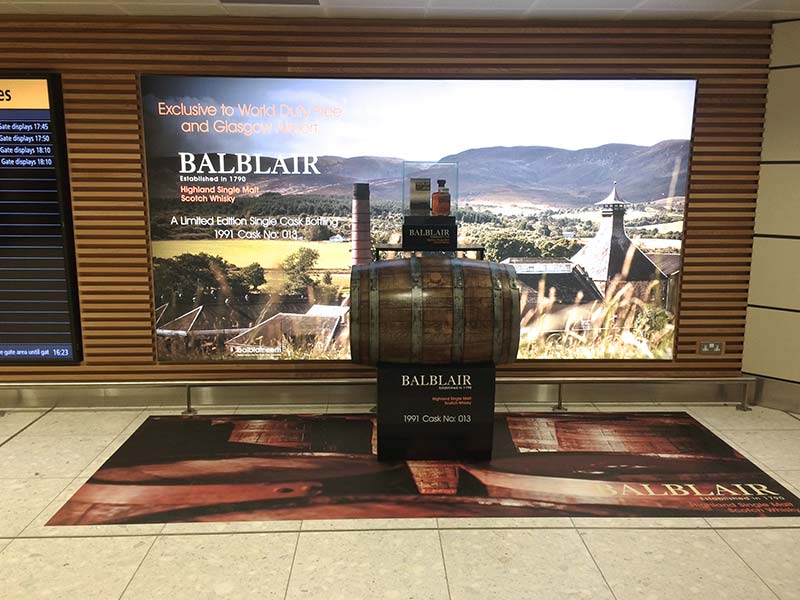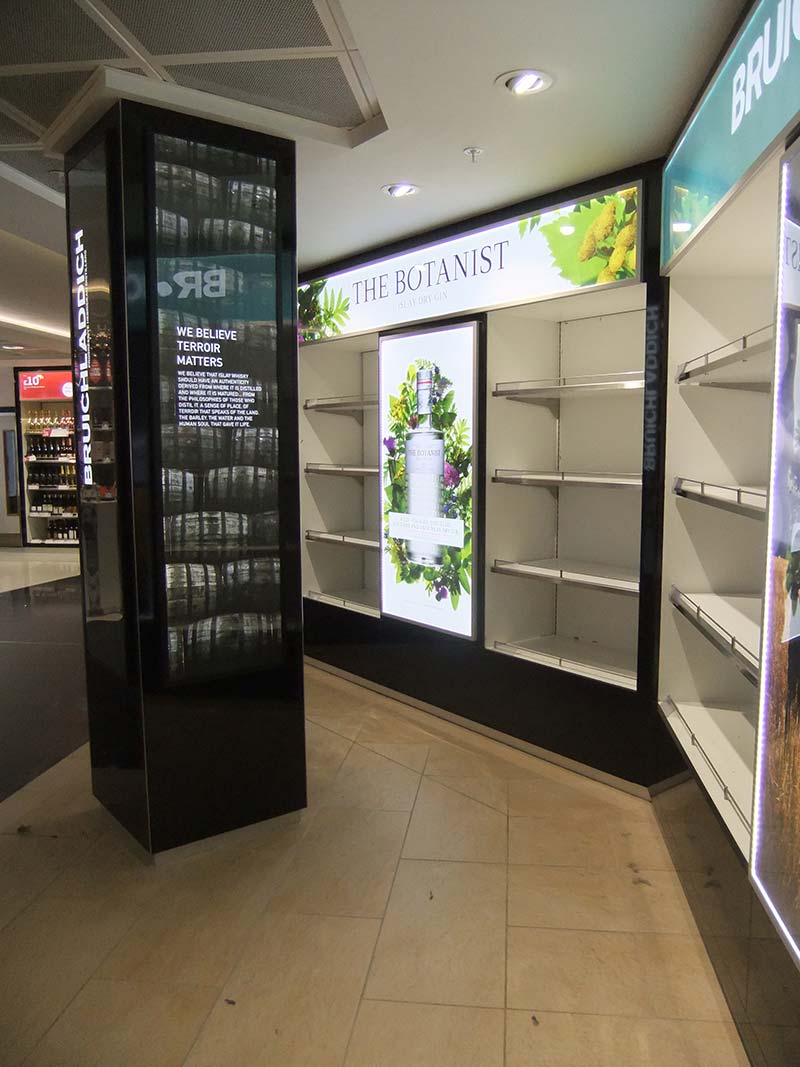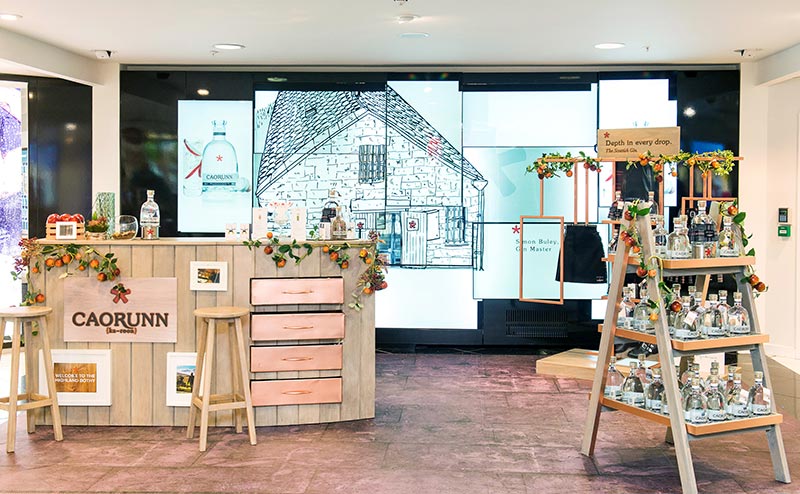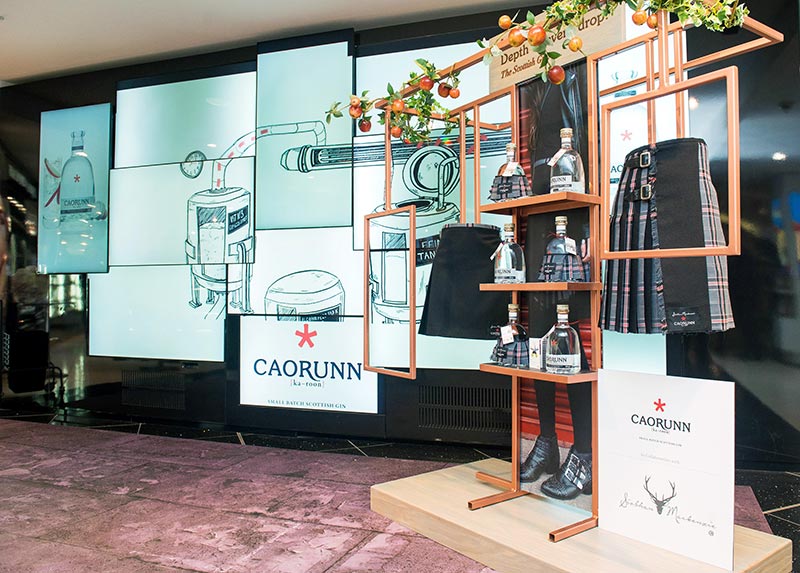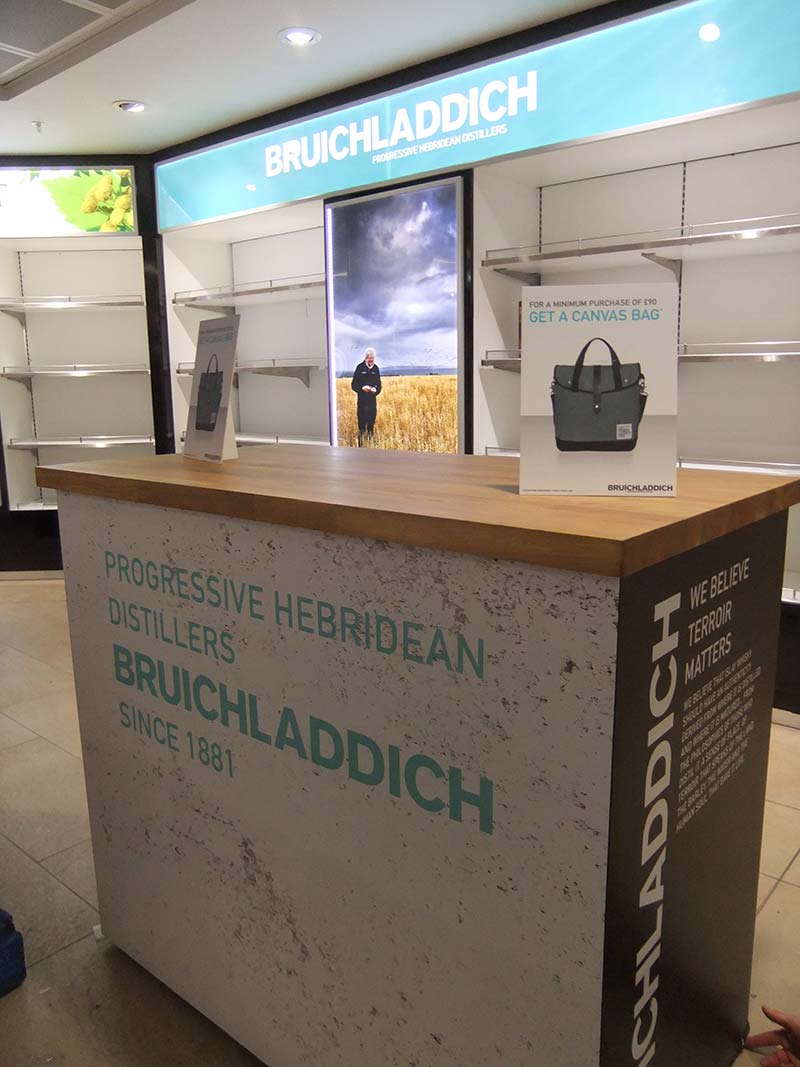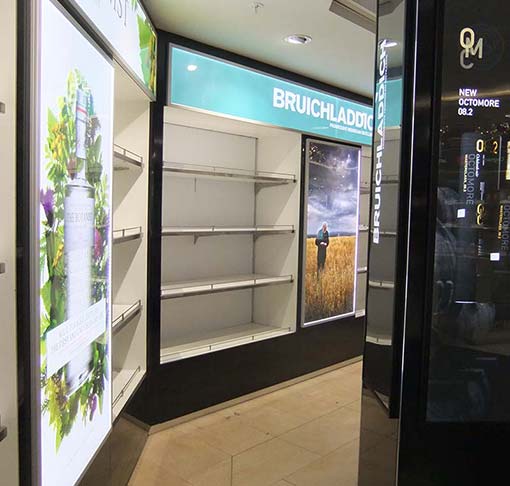 TFWA World Exhibition & Conference 2017
Palais des Festivals, Cannes
We were very excited to be in beautiful Cannes again for the TFWA World Exhibition & Conference 2017. This annual duty free and travel retail event attracts 12,000 visitors from across the globe. That year, we created some striking stands with two of our clients to showcase various brands in the drinks industry.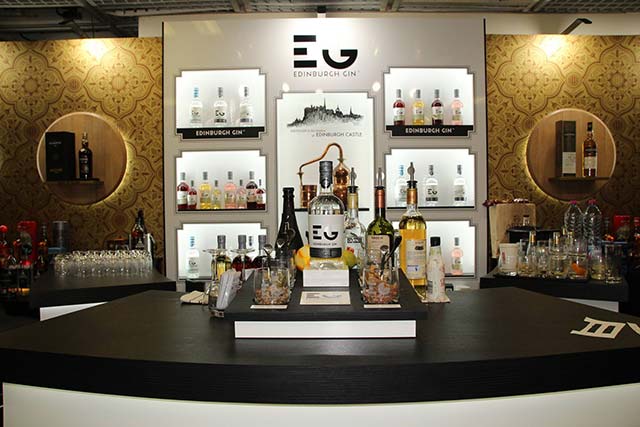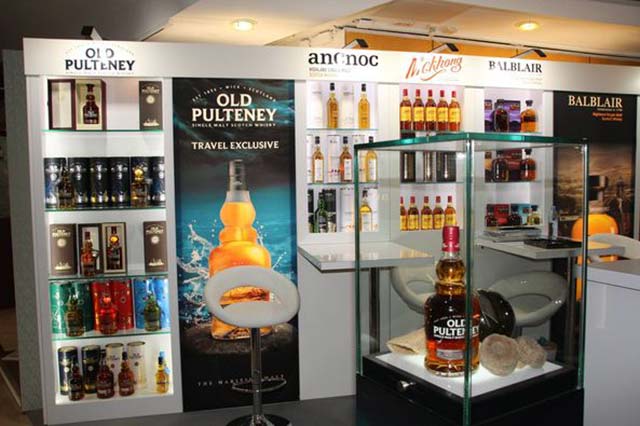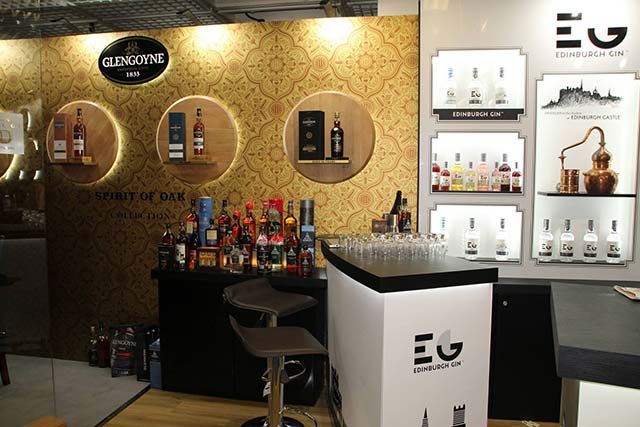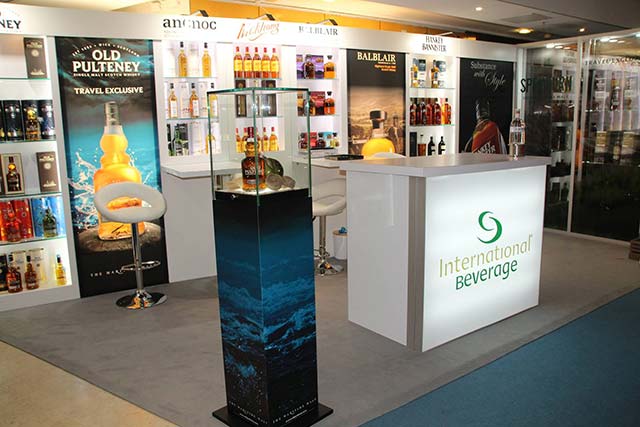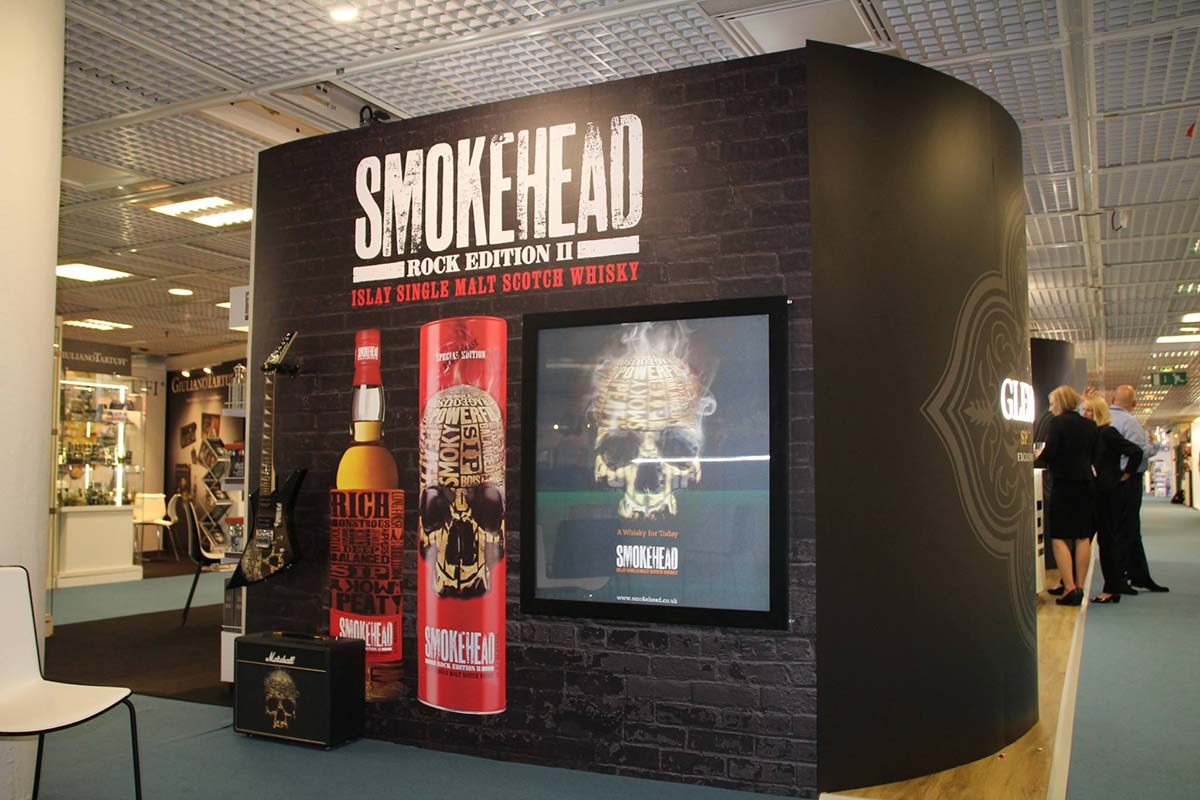 Old Pulteney Whisky – Glasgow Airport
This lovely whisky (the maritime malt) from Wick in Caithness was exclusive to Glasgow Airport and we were proud to design and build their display to help promote the Old Pulteney Whisky brand.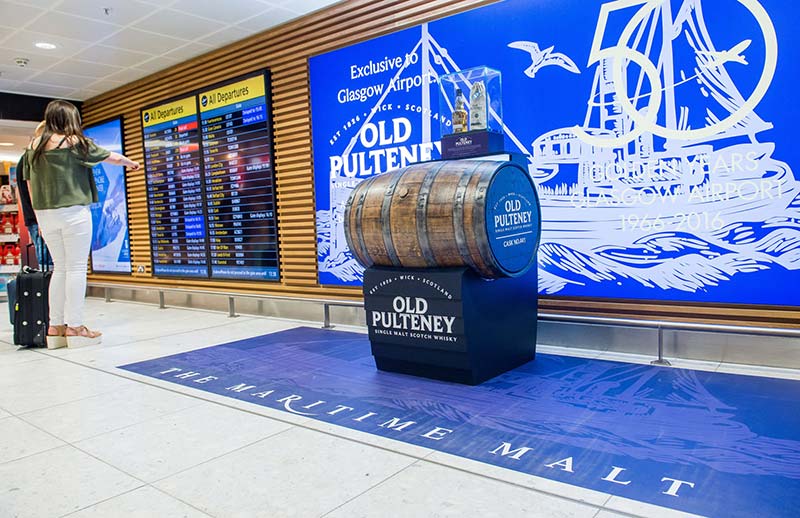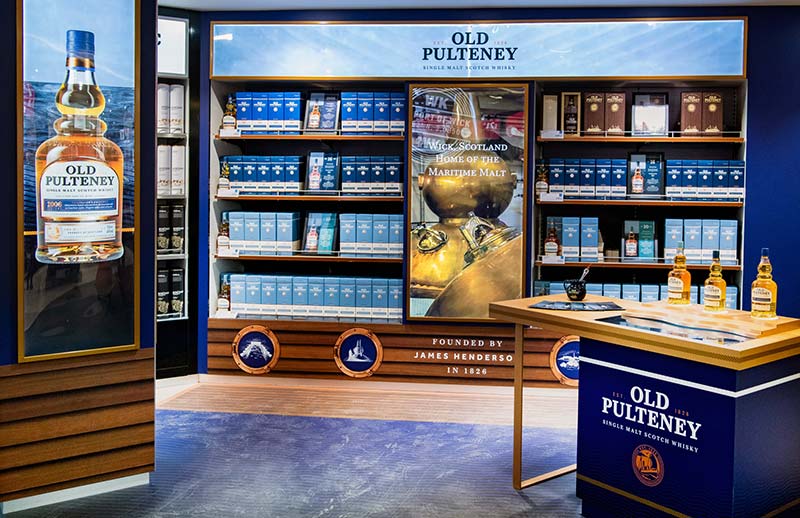 In The News
Setting up for the Daily Record Newspaper Summer campaign at Glasgow Airport.
The aim was to:
Take a selfie at their stand before going on a holiday abroad
Post it to their Facebook page and tell them where you are going on holiday ( a wee bit of fun before you go)