Conference Set Design and Build
We produce branded stage sets for corporate or other types of events. These can be simple backdrops or completely bespoke designs.
You may be looking to showcase your latest product or service or need to share some key information with prospective clients or shareholders and what you need to know is the best way of conveying this message, the answer could be in a professionally designed, constructed and planned conference event.
This is where we can come in to help design and build a conference stage set to inspire the audience to listen to what must be said.
The team at Eastern Exhibitions have years of experience in designing and constructing conference stages for our clients. We believe that a stage is more than just a platform to stand on and try to get your message across, it also needs to inspire and set a theme for the whole event and help focus on bringing that message across to the audience in the most effective and memorable way, so as not to be easily forgot when the conference is over and everyone attending has left and gone home.
Building Stage Sets Not To Be Forgotten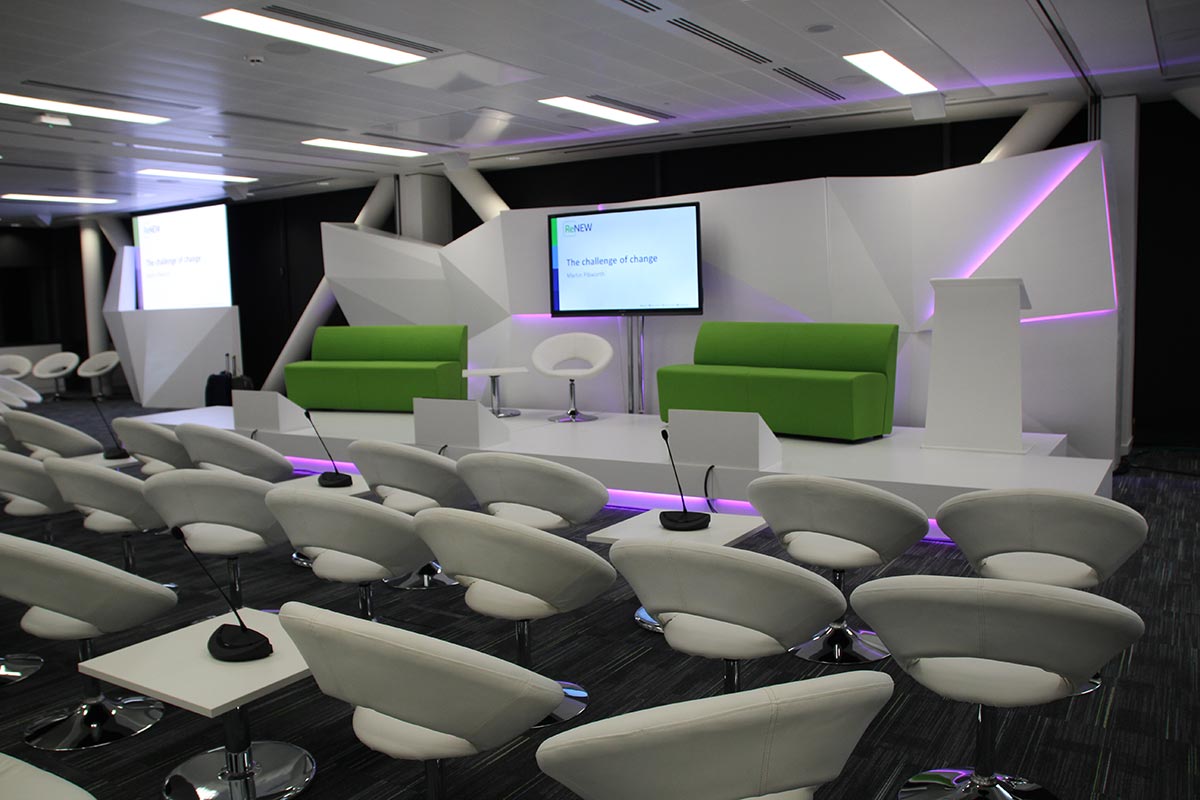 Professional Stage Set Design & Production
We have the experience to create a captivating stage and set design that will set the scene appropriately for any conference using multimedia and quality materials to showcase your event and enthral the audience.
The stage sets that we create, and design include:
Large conference venues and theatres
Product and service launches
Award ceremonies
Exhibitions, trade shows and fairs
Festival and music events
Our stage set productions are designed and built to our client's brief and to meet their exact requirements, setting the right impression and tone for maximum impact. We will guide our client's through the whole process, from the initial idea, planning, design and final build, with site/venue visits and if useful discussion with the team involved.
If you have an event or conference being launched in the future, then why not contact us on 0131 653 5700 to find out what we can do and what we have to offer. With our extensive experience we are confident that we will find the right solution that fits in with your vision. We will welcome your call and hope to discuss your requirements further over a coffee.
Designing & Constructing Stage Sets For Conference Events