The perfect lighting helps set the mood for your entire event.
Effective lighting when applied to your exhibition or promotional event is a fantastic method of reaching your audience and attracting new clients, having your brand noticed and help with engaging face-to-face with potential and existing clients, so helping push your business forward in these difficult times.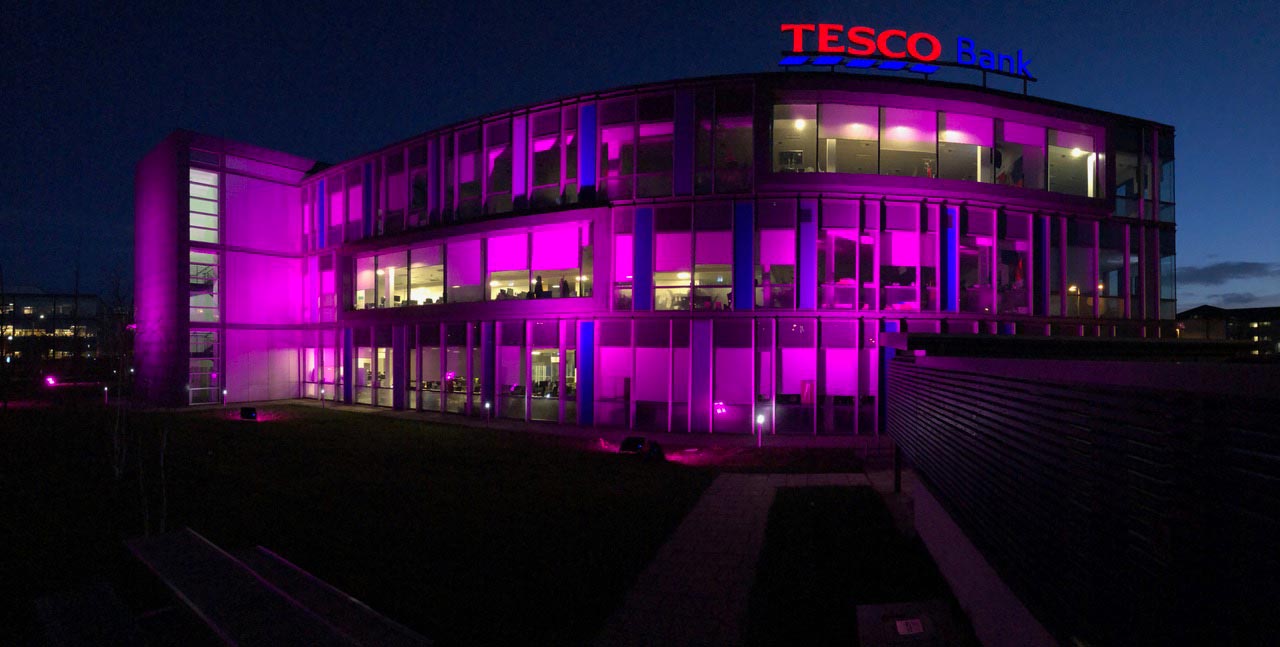 Client: Tesco Bank
We were delighted to help Tesco Bank light up their headquarters in Edinburgh on Tuesday night to show their support for Cancer Research UK #raceforlife. What a great cause to support and a brilliant way of showing it. We lit up this building to promote this great charity. Thanks to companies like Tesco Bank who raise funds through awareness to such important causes. Cancer Research UK are the world's largest charity dedicated to saving lives through research. Their vision is to bring forward the day when all cancers are cured.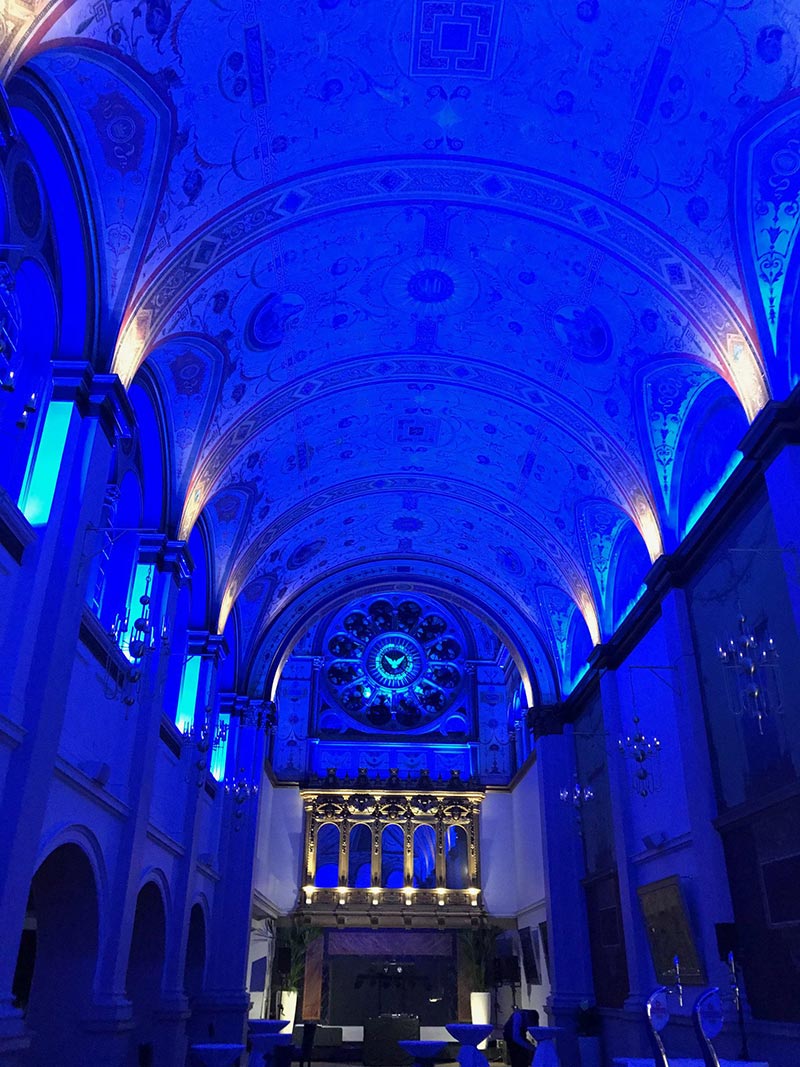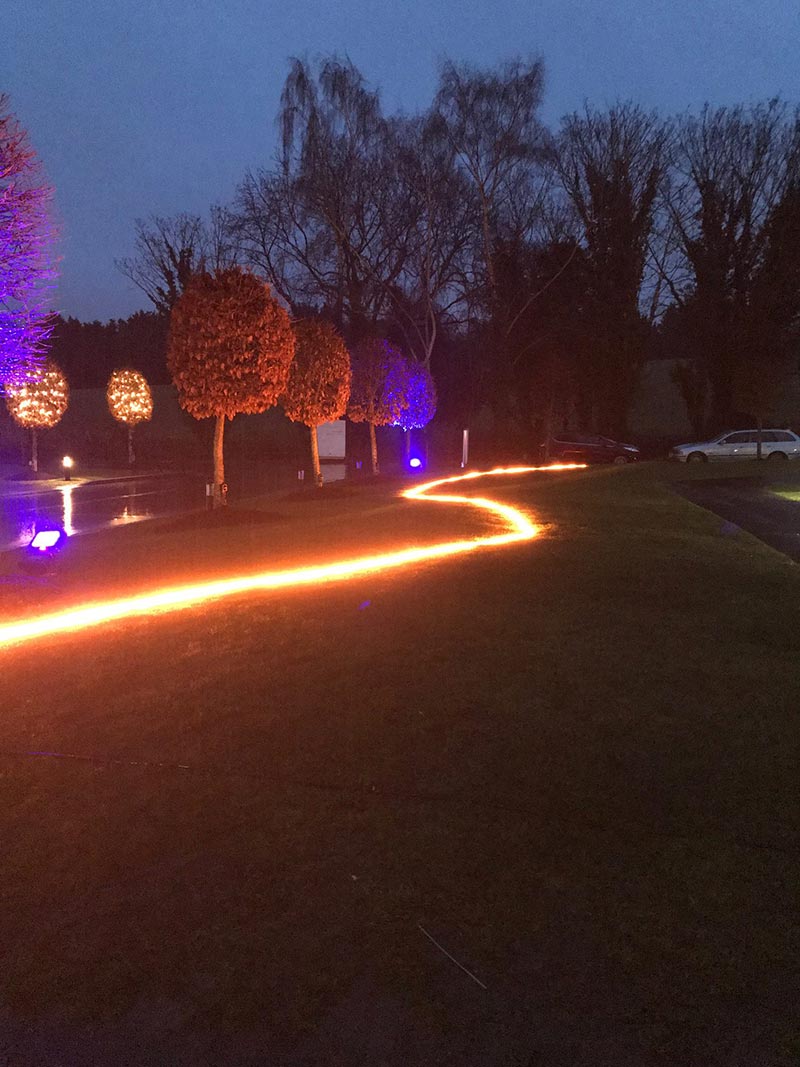 Bespoke Lighting Solutions
We offer our clients an extensive range of lighting solution that can brighten any exhibition or promotional event, we provide the light products necessary to suit any application.
We will deliver the latest LED light installations and more standard spotlighting in a bespoke way to make your idea stand out from the crowd. For outdoor events, overhead lighting, security lights, promotional lighting (as in the Tesco Bank example), car par illuminations or any bespoke lighting solution, for example the cube or the fire effect lighting effect shown below.
When it comes to displaying products, some simple and effective ambient spot lighting arranged correctly can make or break the whole display and we have the experience and expertise to make sure it is the former.
To achieve the correct lighting environment and result for our clients can take in many factors to consider and we will work through this with them every step of the way  and communicate and visualise our plans and processes for greater customer satisfaction.