Signage, Graphics, Events and Exhibition Installations
 We offer a full installation service for all of our products and projects. We apply graphics, retail window displays, install signage, banners, ​exhibitions, conferences or event branding. We work at height, at building sites or wherever else you need us!
As well as installing retail window displays, point of sale graphics, etc., we can also install creative lighting to maximise impact.
All point of sale graphics and retail window displays can be installed at times to suit you and without hassle. We can perform the installation on your behalf, giving you total peace of mind.
See below for some examples of our point of sale graphics, retail window displays, exhibition stands and graphics.
Thanks again for all your help this year. It has been great and I think the best looking year so far. I realise that is largely down to you guys working hard to get it all right for us. You have a great team there who make things work so easily, and are friendly to top it all off. And the work is always high quality. – EDINBURGH FRINGE FESTIVAL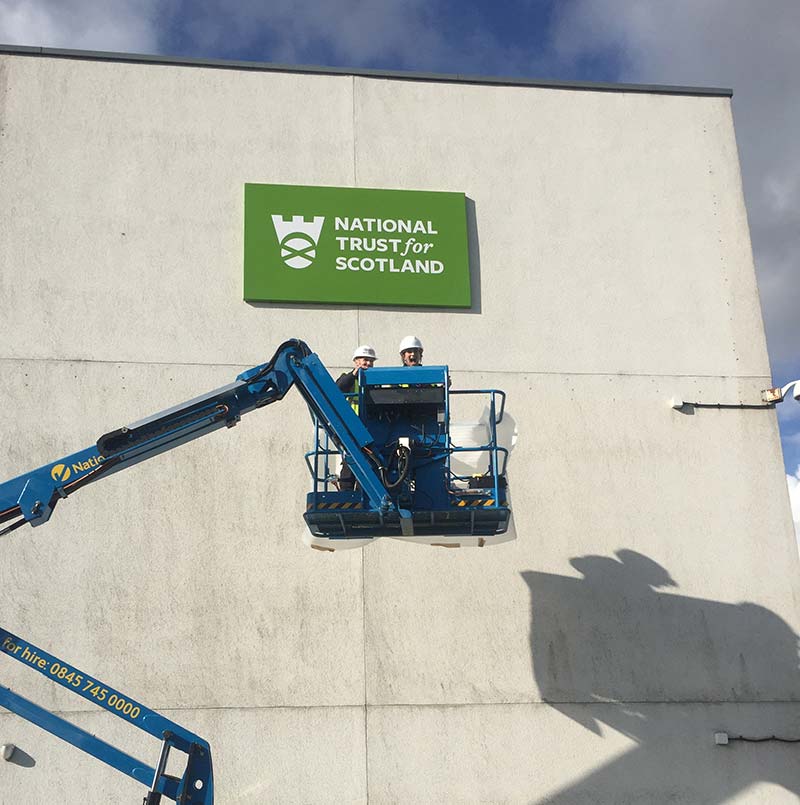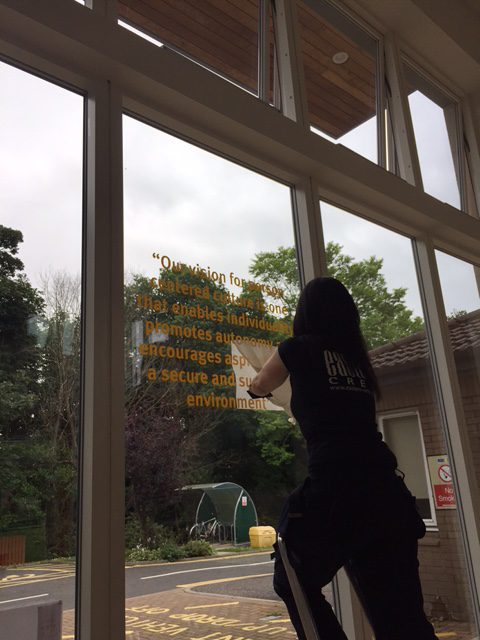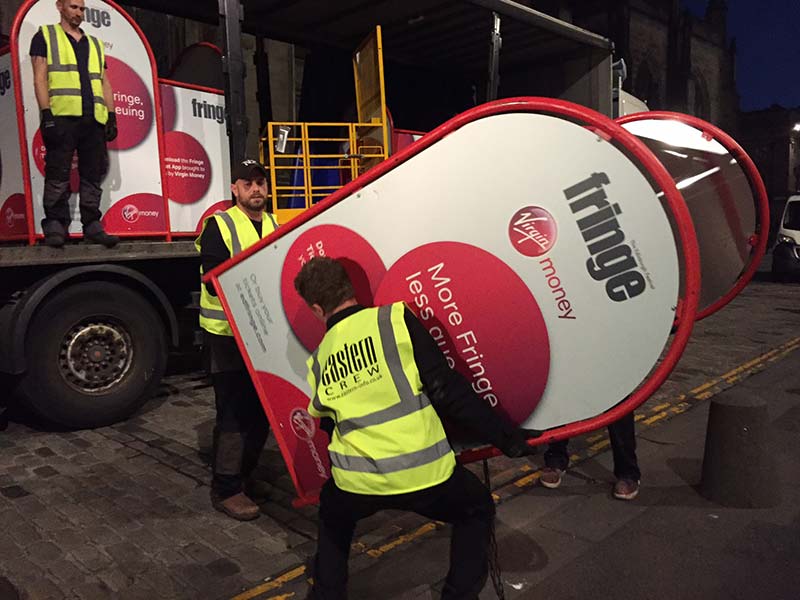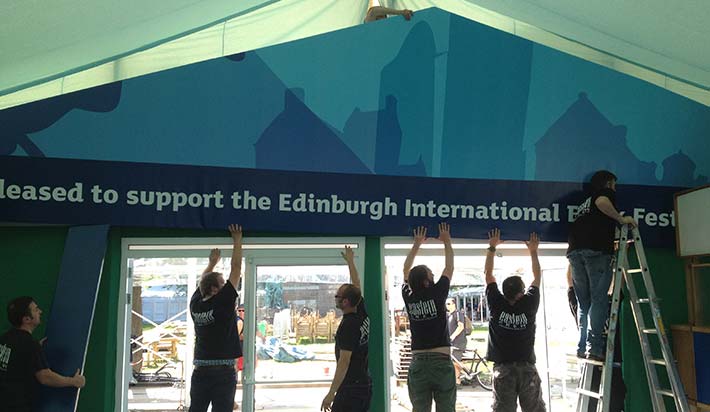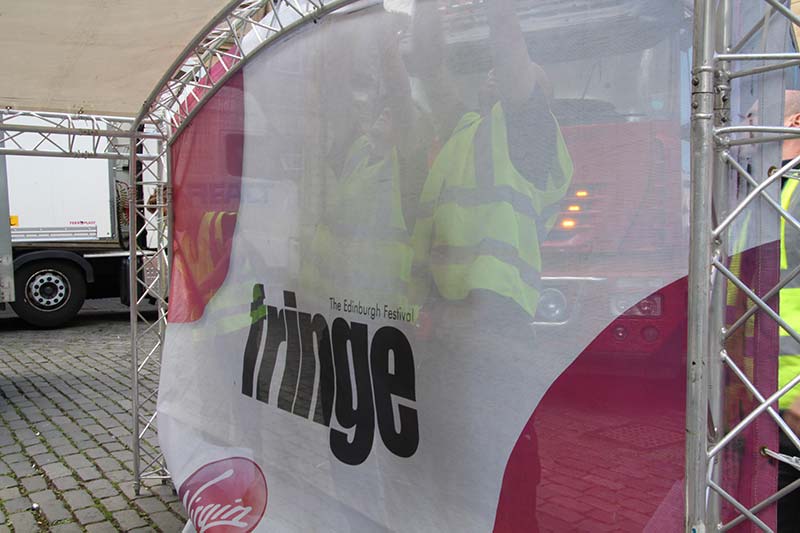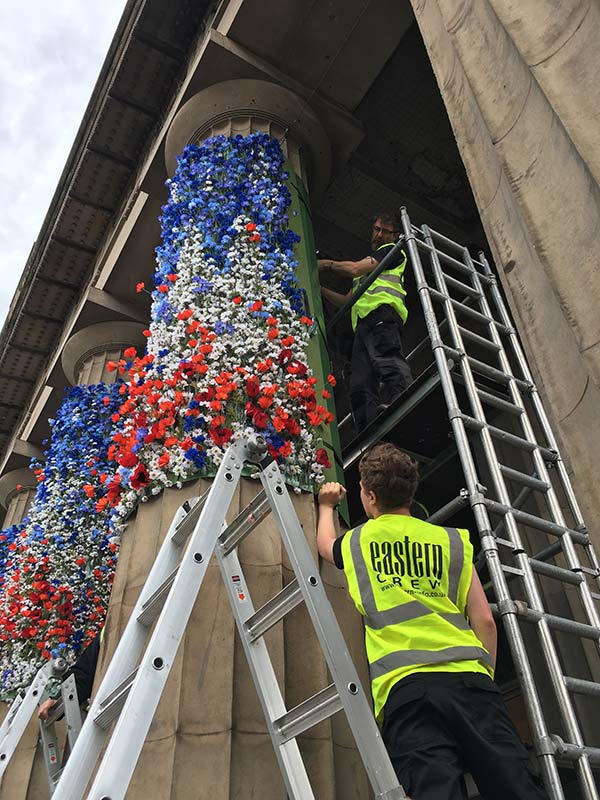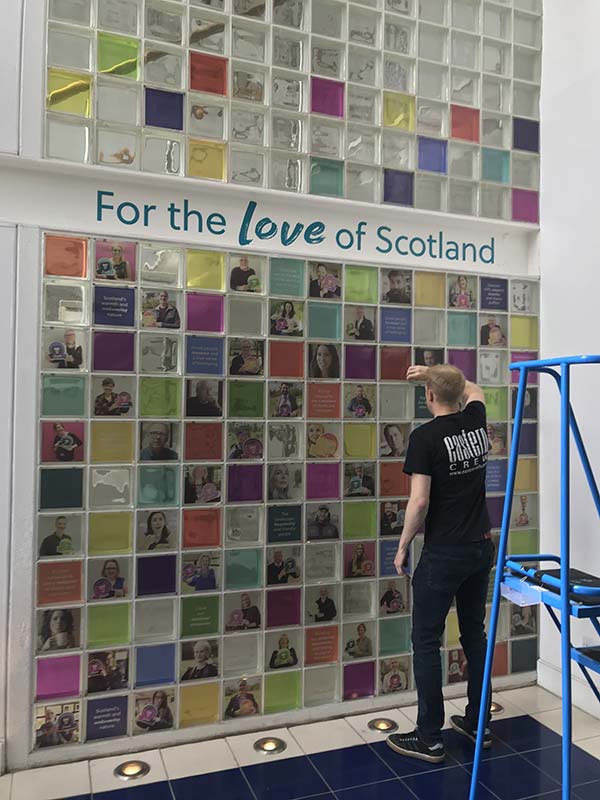 Design, Brand Experience, and Exhibition Stand Installations
We have been installing exhibitions, signage and graphics for our clients for many years and are proud to say that we see many clients come back to use our services time after time. We offer a flexible and cost-effective service which allows our clients to choose certain elements to achieve the best possible results for their business.
Professionally Designed and Installed Exhibitions
Our team of professionals can install and construct any exhibition stand for any venue throughout the country including following drawings that have been designed from the brief agreed upon, bringing about the maximum impact for our clients.
Our extensive experience in setting up exhibition stands over the years has meant that we can anticipate any issues that could arise and take the correct measures to make sure everything runs smoothly, which will leave our clients only having to concentrate on the actual event and what benefits that will bring for their business and not about the exhibition installation itself, which is what is our job is all about!
Experienced Exhibition Installers
The team of exhibition installers assigned for a specific project can be trusted to get the job done right first time and will be responsible for transportation and setting up the installation and after, when the exhibition is over will make sure it is all taken down in the appropriate manner.
The stands we make come alive are built by experts who are fully-trained and experienced professionals, building quality stands that are effective, durable and fit for purpose and will not leave until our clients are fully satisfied with the final outcome because we know how important an exhibition stand can be for portraying a company's message and image.