Make-over in progress – March 2022
Our client we're very excited to get their stunning new vinyls and graphics installed in the Visitor Centre!
Now you can find out all about the wheel, it's design & history, and the local area – with some fun facts too!
For example – did you know during the planning stages, it was a Lego model which was used to demonstrate exactly how the wheel would work in principle!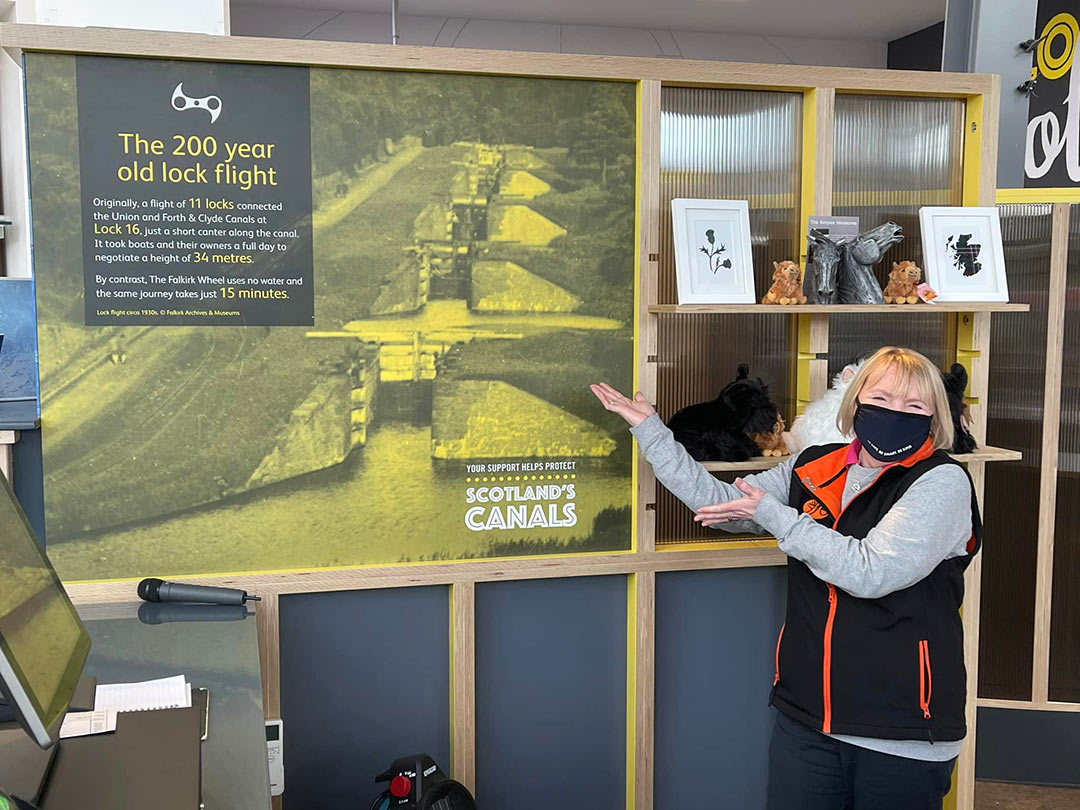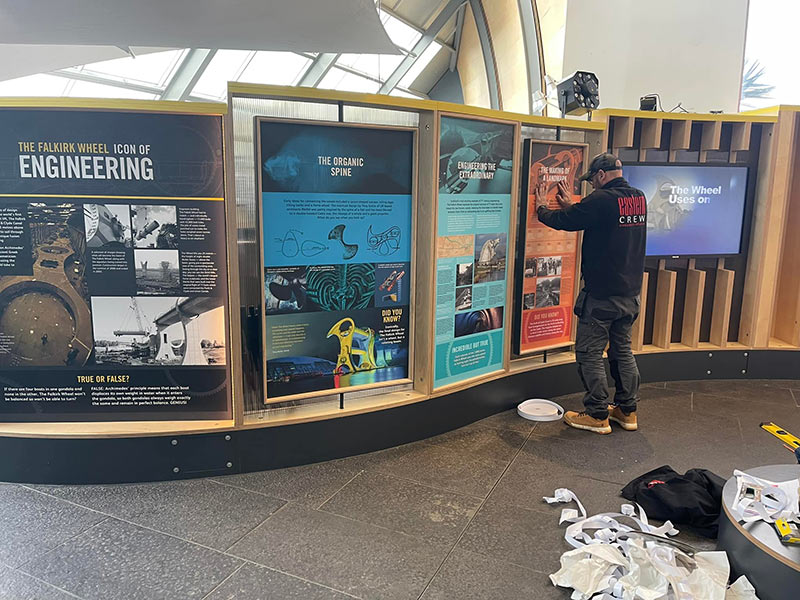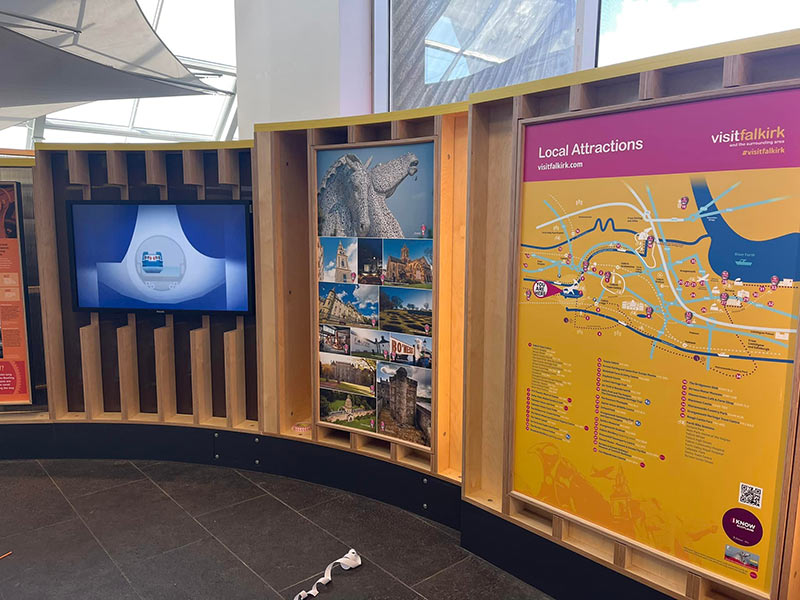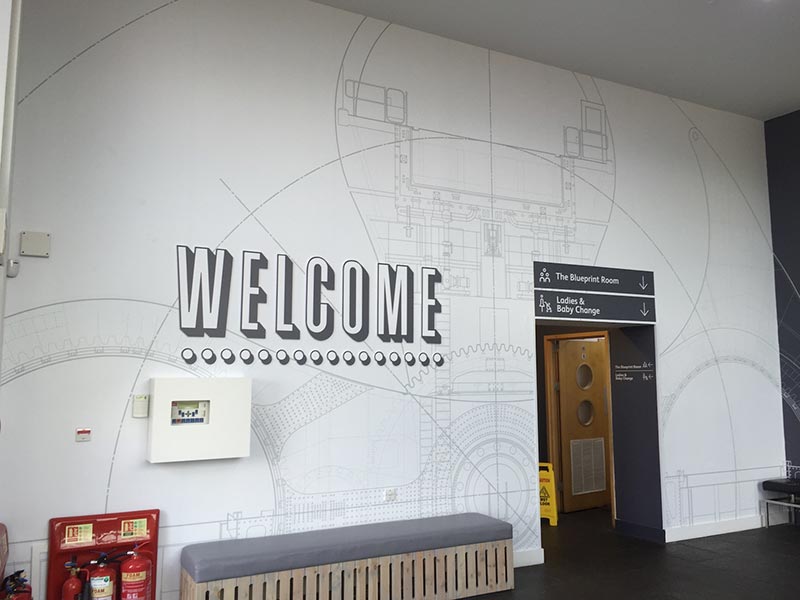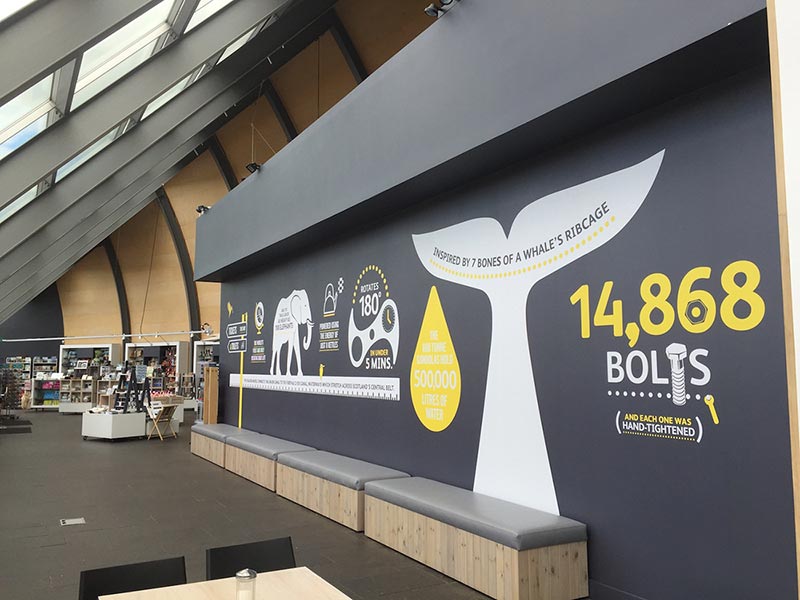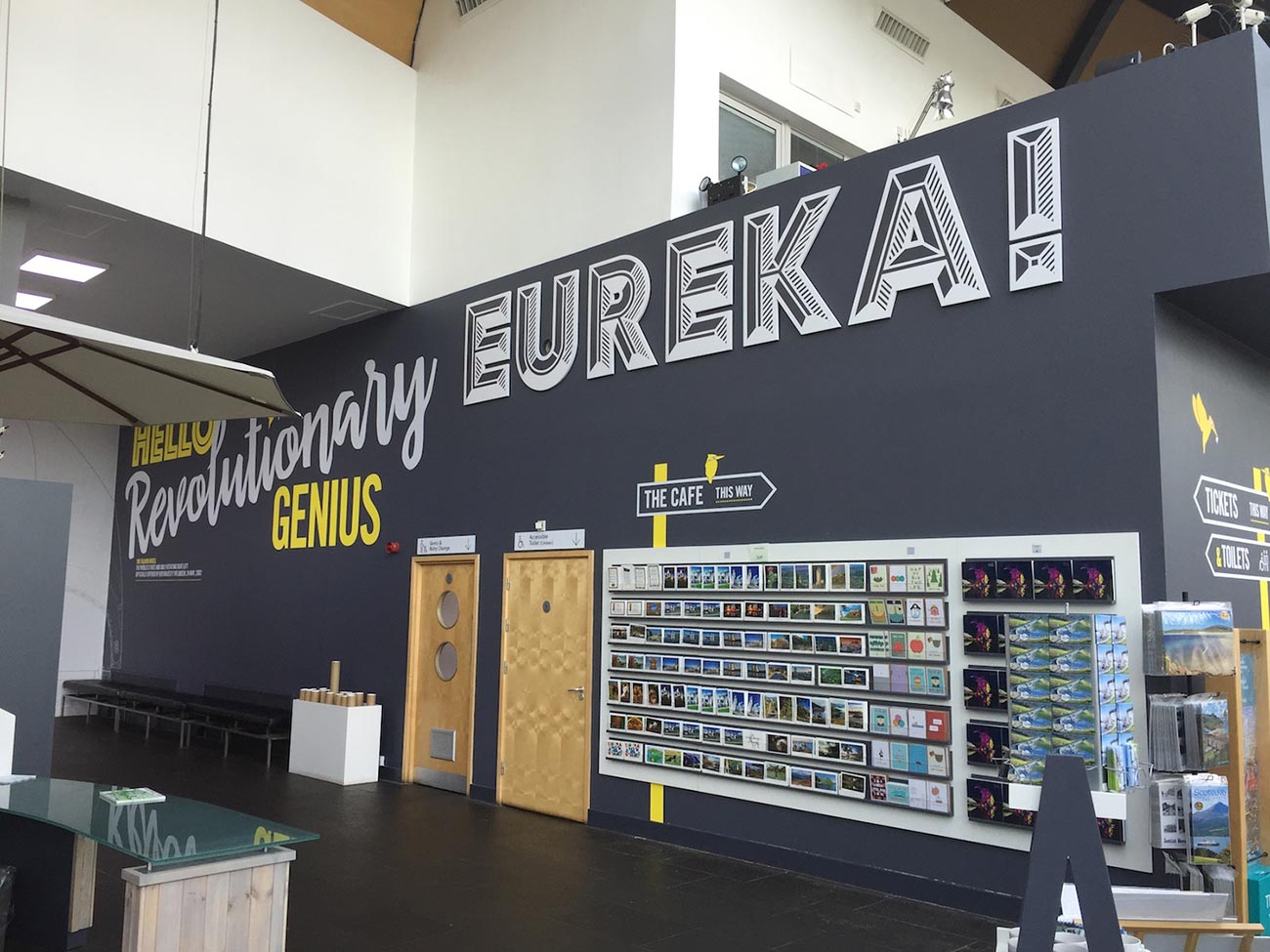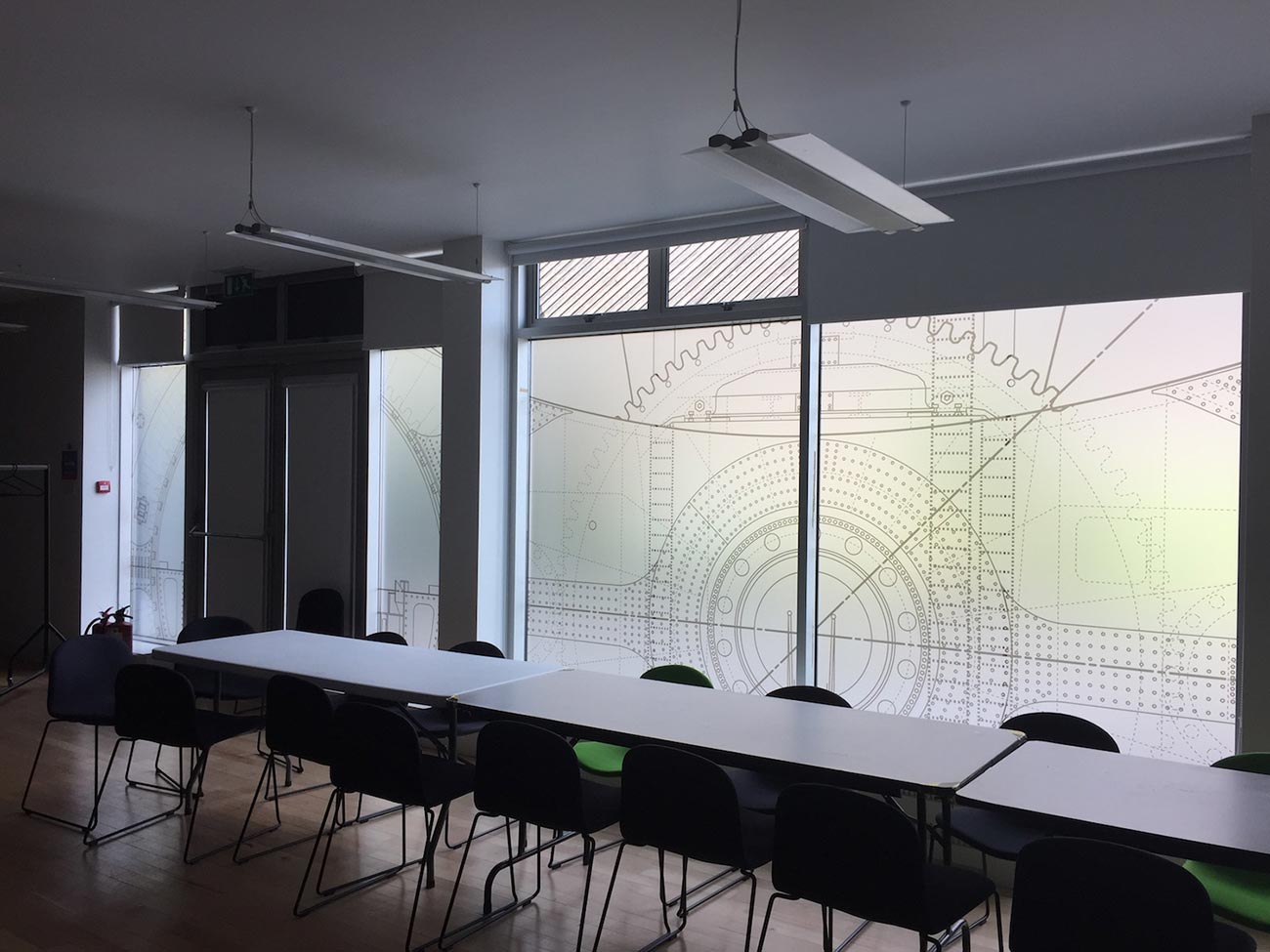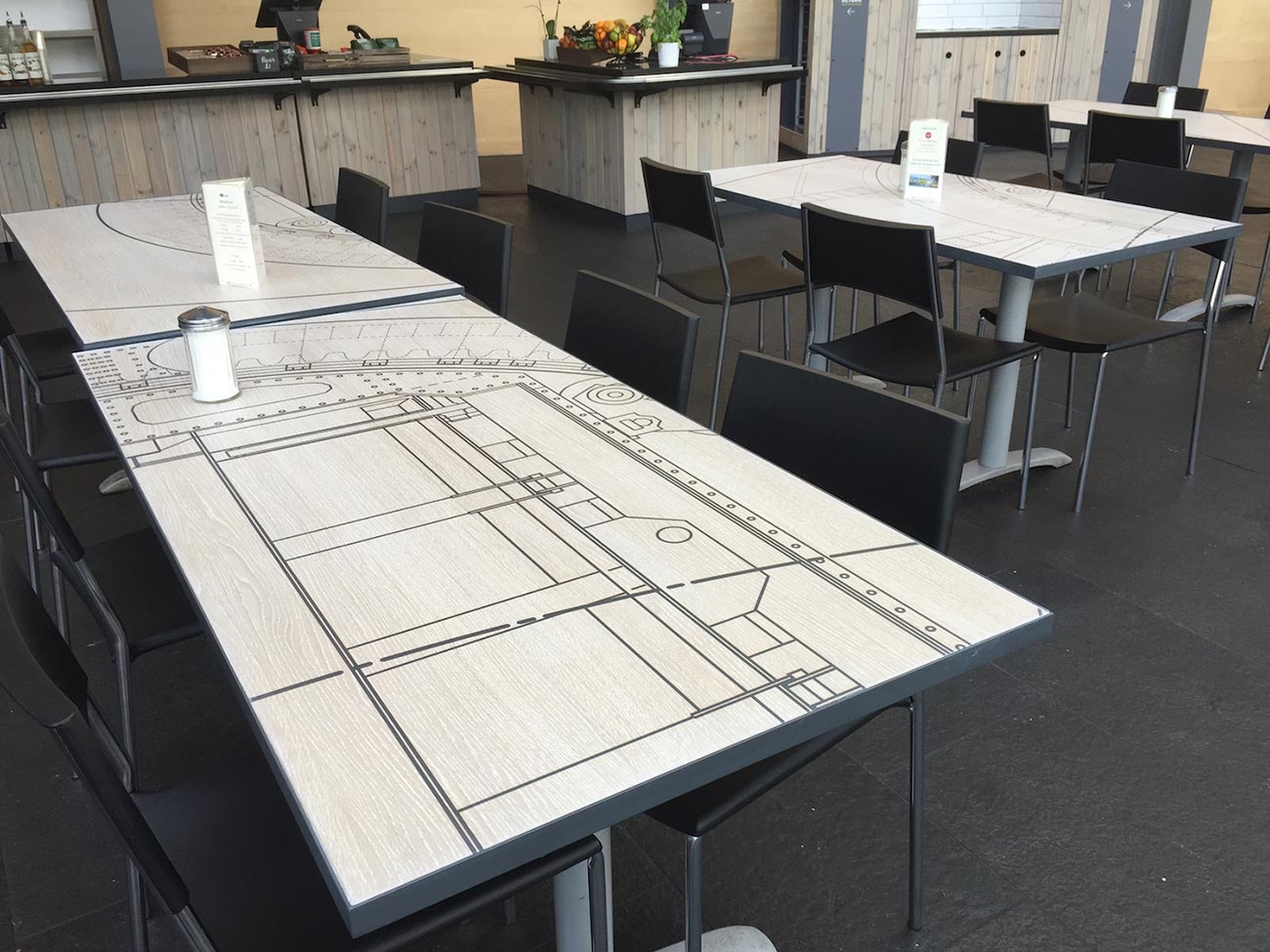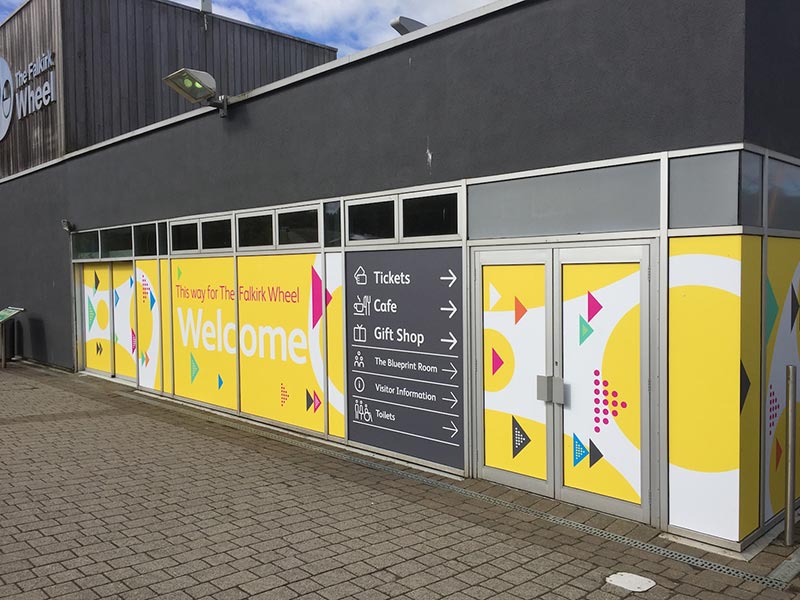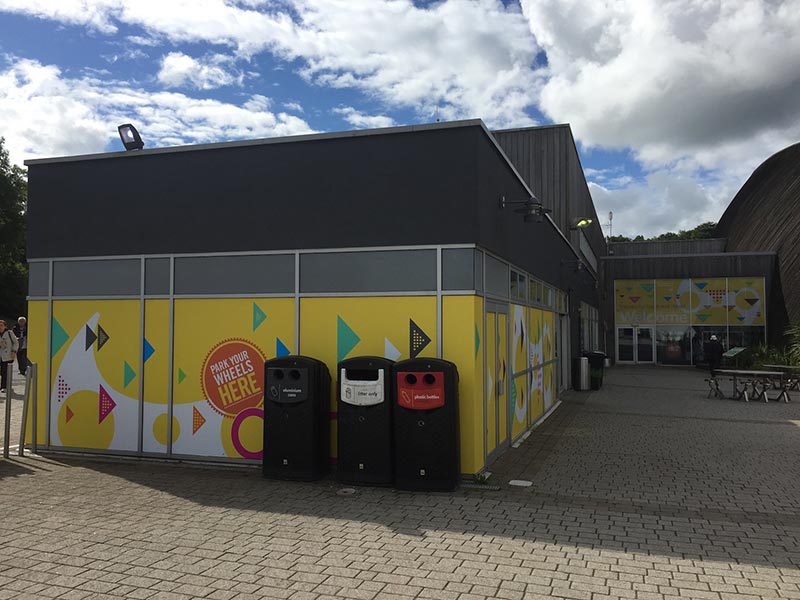 Some information on the Wheel
The Falkirk Wheel, which connects the Forth and Clyde Canal with the Union Canal, is Scotland's most fascinating example of twenty-first-century engineering. It is the only rotating boat lift in the world and can lift boats 115 feet.
The Falkirk Wheel is a spectacular mechanical wonder that was built using cutting-edge technical techniques from the twenty-first century. It is already acknowledged as a famous landmark deserving of Scotland's long technical legacy.
The Falkirk Wheel is the centrepiece of the Millennium Link project, which restored coast-to-coast canal traffic for the first time in more than 40 years. It was erected to replace a series of lock gates constructed in the 19th century that had long ago been destroyed and replaced with homes. Great Canal Journeys, a hit TV show starring Timothy West and Prunella Scales, featured this amazing voyage.
With a Kids Activity Zone, Mini Canal & Water Play Park, Water Activity Zone, Cycle Rental, Water Zorbing, Canoeing, Boat Tours, and Woodland Walks that include portions of the Antonine Wall, a World Heritage Site, and Roughcastle Roman Fort, The Wheel is a terrific place for a family day out. For additional information about renting bicycles and water walking, see the Outdoor Trax website.