Cirrus Logic – Edinburgh International Science Festival
We produced some tech-themed graphics for one of the Science Festival's major funding partners
Cirrus Logic
at the
City Art Centre
. To make them look really special, we added 3D elements such as cut lettering, perspex elements, iridescent vinyl and magnifying glasses to allow kids to inspect tiny little microchips. These little touches make all the difference!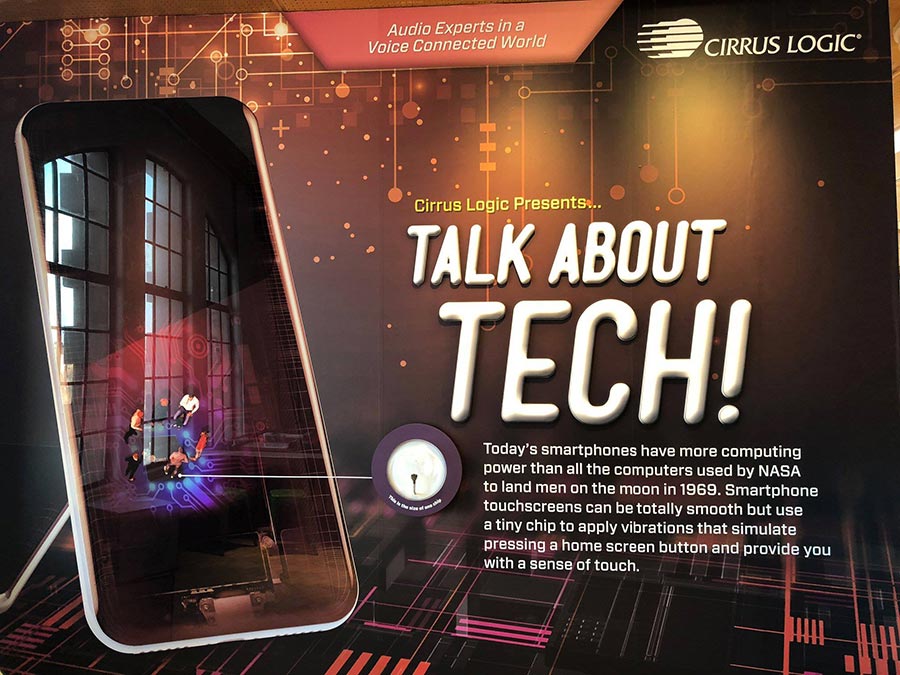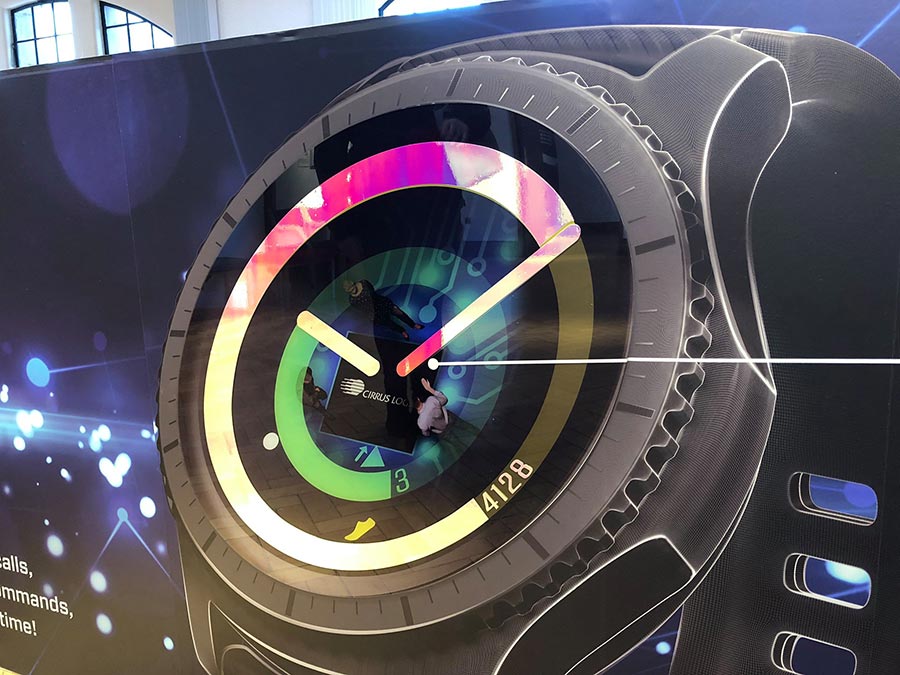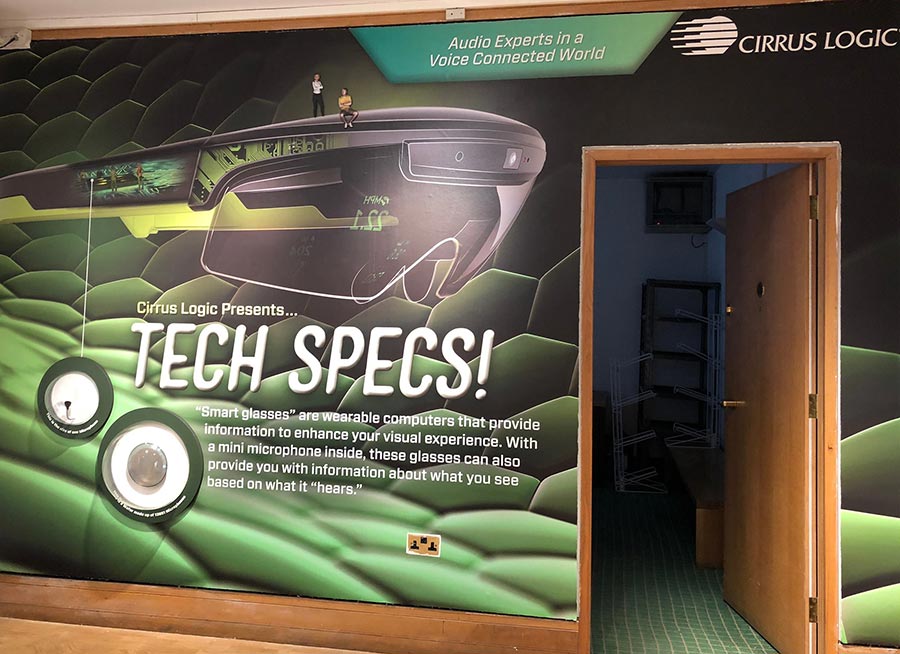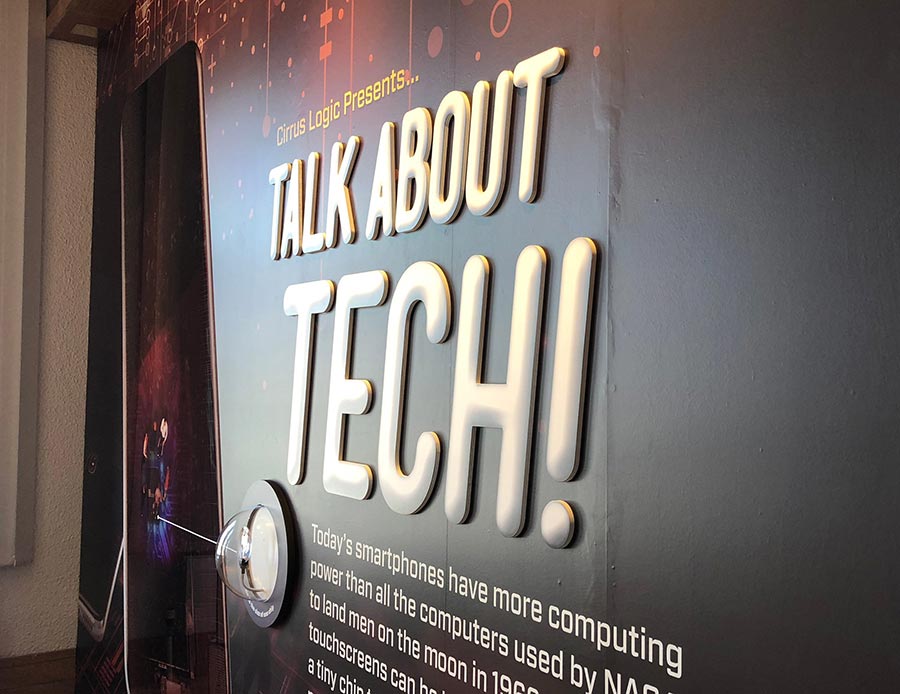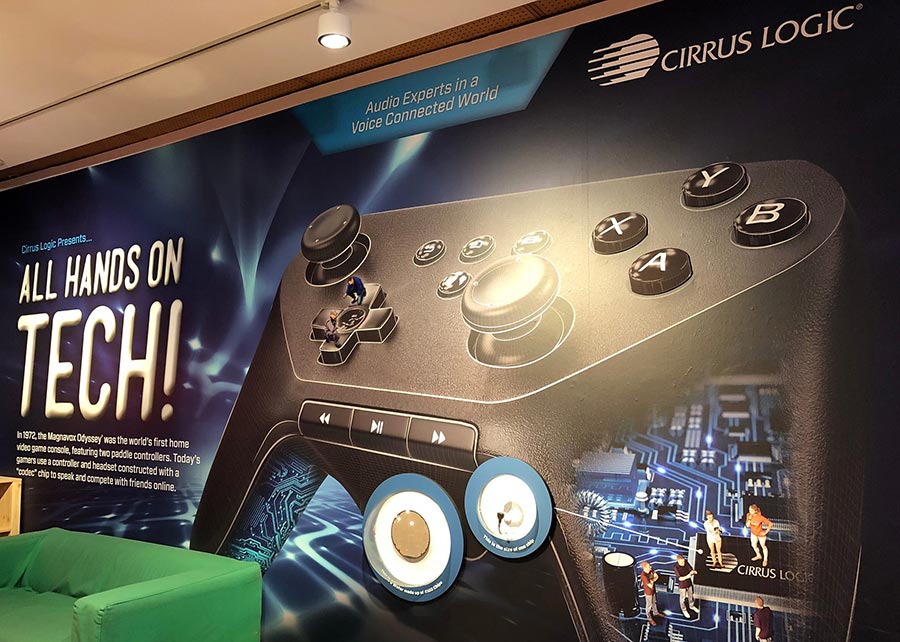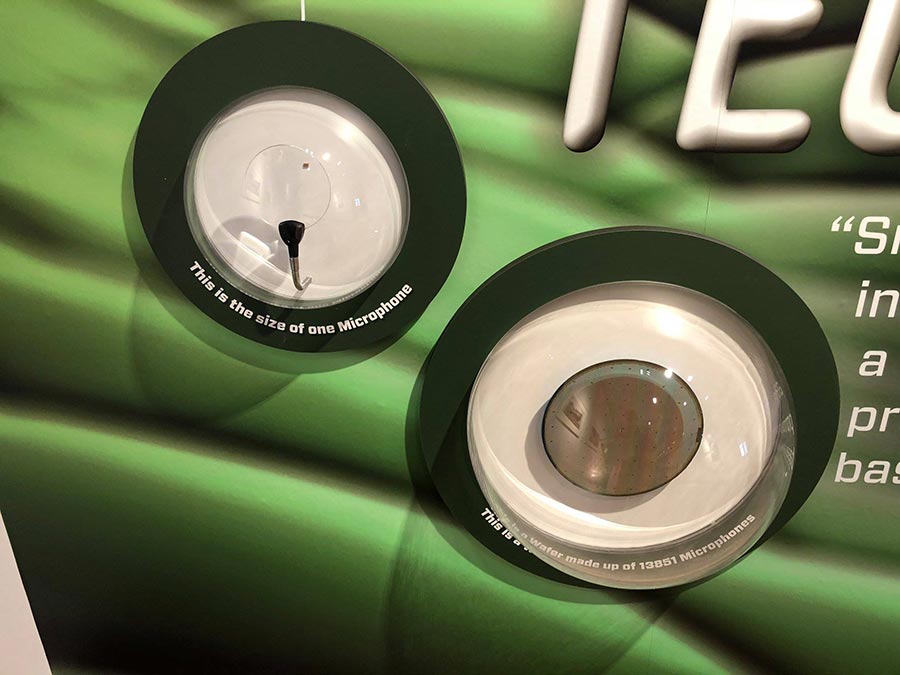 Cirrus Logic
American fabless semiconductor manufacturer Cirrus Logic Inc. specialises in analog, mixed-signal, and audio DSP integrated circuits. (ICs). The company's corporate offices have been in Austin, Texas, since 1998.
The company's audio processors and converters are used in audio and consumer entertainment devices like cellphones, tablets, digital headsets, car entertainment systems, home theatre receivers, and smart home gadgets like smart speakers. Ford, Harman International, Itron, LG, Lenovo, Onkyo, Marantz, Motorola, Panasonic, Pioneer, Samsung, SiriusXM, Sony, Apple, and Vizio are a few of the company's more than 3,200 clients.
In 1981, Suhas Patil established the business in Salt Lake City under the name "Patil Systems, Inc."; in 1984, it relocated to Silicon Valley and changed its name to "Cirrus Logic."
Edinburgh Science
Edinburgh Science is an educational nonprofit organisation that was established in 1989 with the mission of encouraging people of all ages and classes to explore their surroundings. The annual Edinburgh Science Festival, the first-ever public celebration of science and technology and still one of Europe's biggest, is the event that Edinburgh Science is best known for arranging. Through a varied schedule of cutting-edge events, the two-week festival provides viewers with incredible experiences. The organisation, which also organises the annual Festival in Edinburgh, places a big emphasis on education and operates the touring programme Generation Science, which travels to schools all over Scotland all year long.
 Under the Worldwide arm, Edinburgh Science also manages a sizable foreign programme of work. It frequently hosts events abroad and has served as the primary programming partner of the yearly Abu Dhabi Science Festival, assisting in the event's curation, production, and delivery.