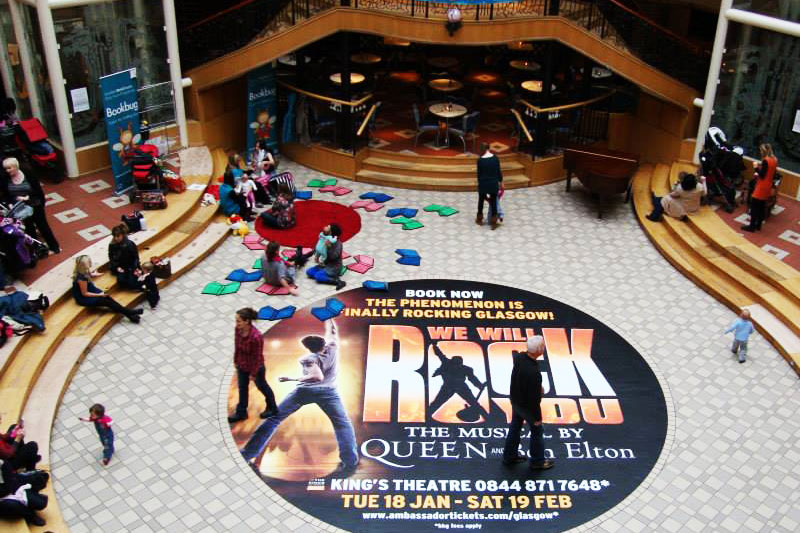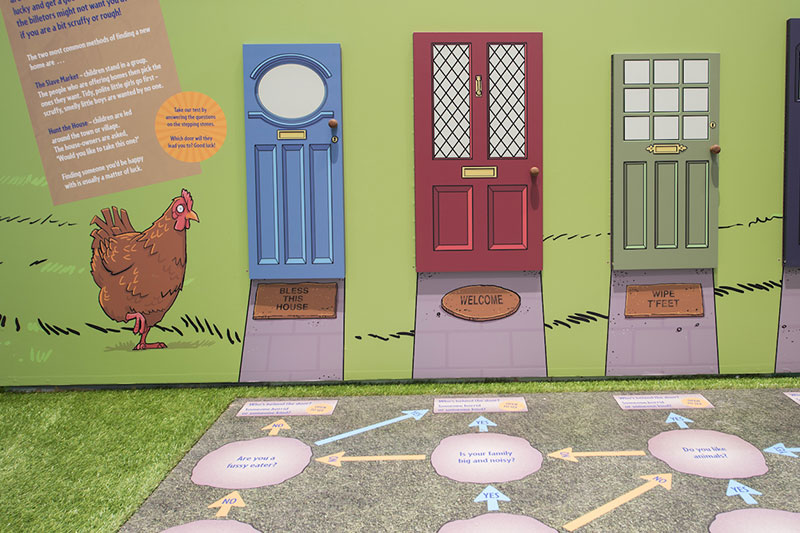 A New Slant On Getting Your Message Across
Floor graphics are an original and impressive way to achieve a visual effect for portraying your brand, sending powerful messages, instructions or just for decoration; being used for indoor and outdoor purposes.
It is a great way to turn what is beneath your feet into a clear message for your business and utilise some extra advertising space. They are easy to install, quick to clean and can be removed with ease without causing damage to the floor.
Any floor can be transformed indoors or out with some creative graphics and we can supply the correct solution for your floor space. They can be either permanent or temporary signs depending on your needs. Once the design and message for the floor graphics have been created and after carrying out some standardised friction tests for safety reasons, we will supply and install the finished graphics into the appropriate location. Our floor signs are of a slip resistant textured finish, and incorporate scuff and scratch protection, therefore allowing the signs and messages to be safely displayed and promoted in high traffic areas and in compliance with the latest UK safety regulations.
Outdoor Marketing
Great for communicating your business and brand in car parks and on the street if applicable, it can add a moment of surprise and draw attention to your business even before the customer or client has entered the premises.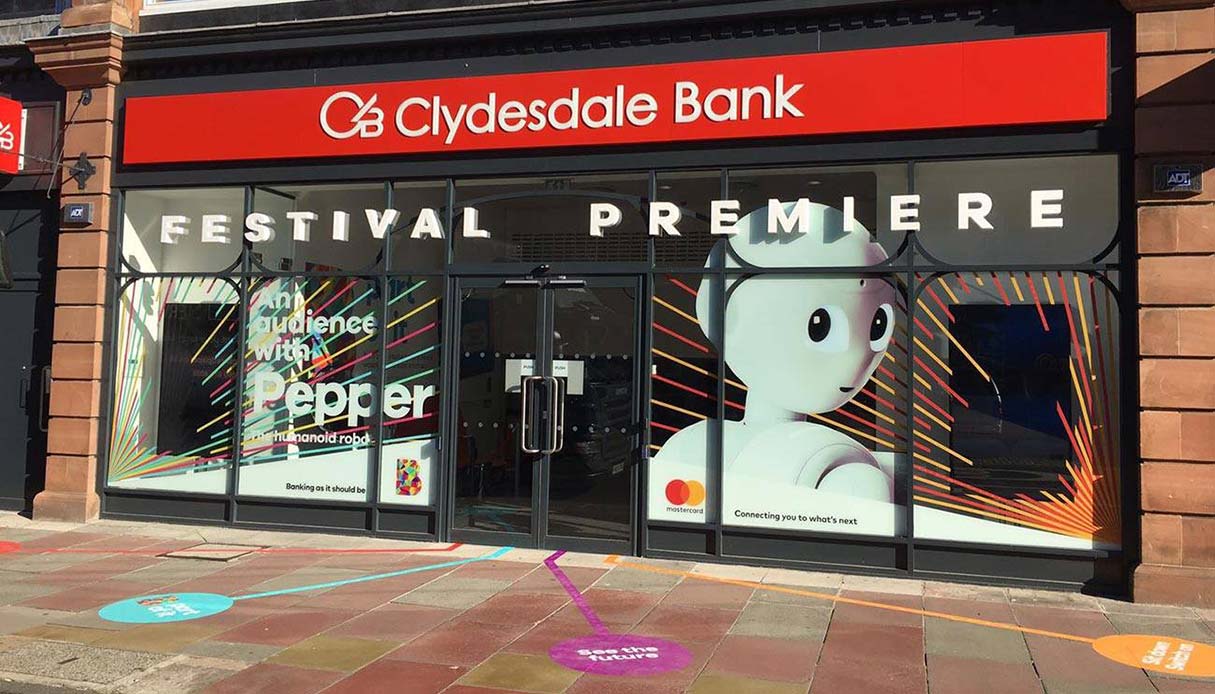 Why use floor graphics
Utilise the floor space so that your customers don't feel overwhelmed by all the advertising messages that can be seen on the walls and stand up signage, so evening out the space that is used to get your message across. Particularly good with exhibition stands where space is at premium and can help capture their attention even when they are looking downwards.
An untapped advertising space that can transform any floor
Will stick any surface on the floor, including carpet, ceramic AND wood flooring
Can be cut to fit any shape that is necessary
Safety aspects in mind, e.g. to be slip resistant
Floor graphics can be utilised to compliment a multitude of marketing methods, thus maximising the space used, while keeping to a clear advertising plan for maximum impact.
The marketing strategy for floor stickers and graphics can be varied and have many uses, including promoting a new deal, advertising new products or services, directional tool, a simple message or an addition to an event or exhibition.

Types of floor graphics
Internal and External Floor Graphics (Permanent or Temporary)
Clear Vinyl Floor Messages and Signs
Cut-To-Shape Floor Vinyl
Warning Signs
Made to Measure Footprint Floor Graphics
"It was a very professional job carried out by a very professional company and I look forward to not only recommending Eastern to others but also working with you all again."

CITY OF EDINBURGH COUNCIL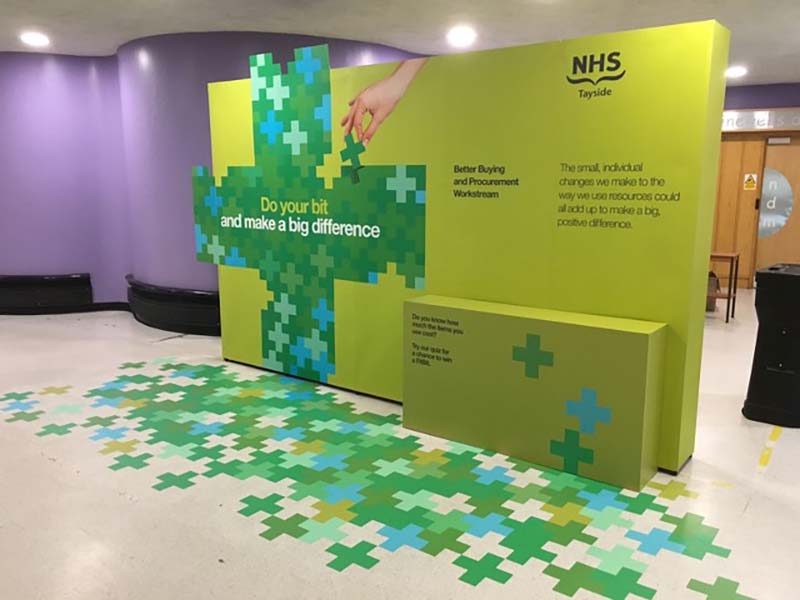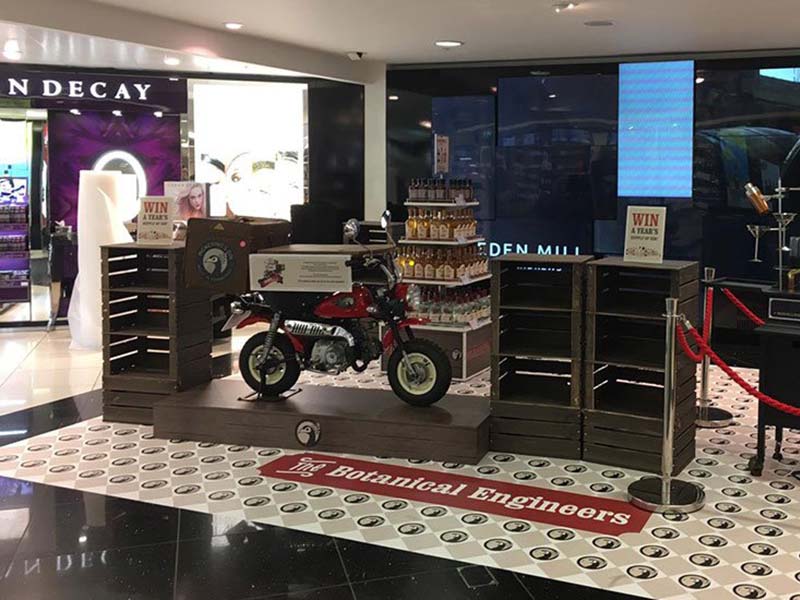 All content © 2023 Eastern Exhibition & Display
All rights reserved
Eastern Exhibition & Display is a limited
company registered in Scotland.
Company No SC082988