These are trying times at the moment, but we have been kept busy over the last few months and produced some interesting work for our clients.
See a few things we have been working on recently:
We worked with Streetreads in their lovely new, comfortable space in Nicolson Square, Edinburgh.  We have produced signage & graphics to make the space engaging for the readers.
Giving away books to homeless readers because stories connect us all!
"Books can transport us anywhere, to times and worlds that excite and stimulate. That's hugely important, no matter who you are or what your circumstances."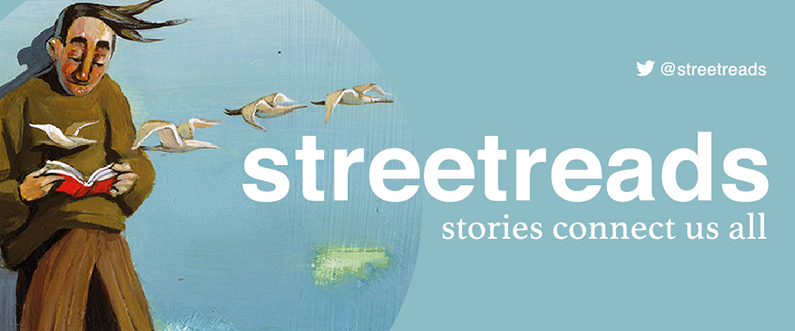 As well as lots of floor graphics to ensure social distancing we have been busy producing screens & props for reception desks & tables with 'Test & Protect' messaging.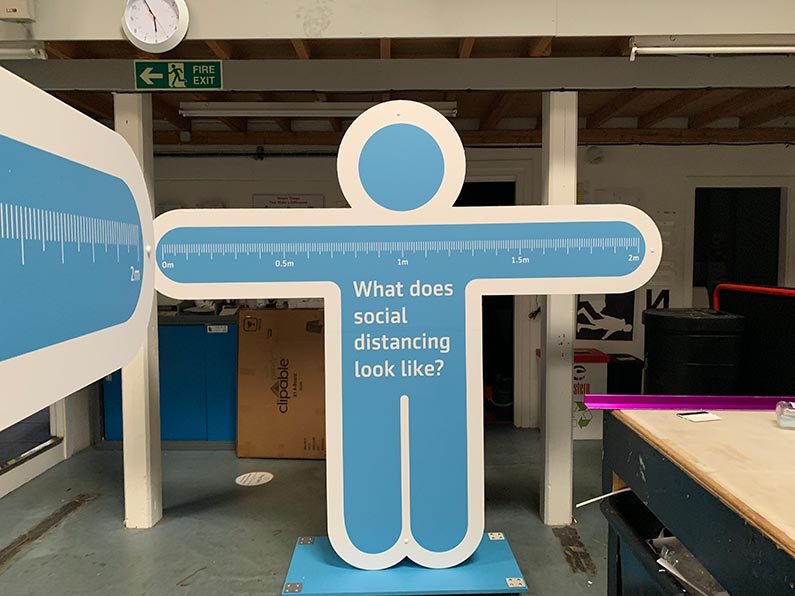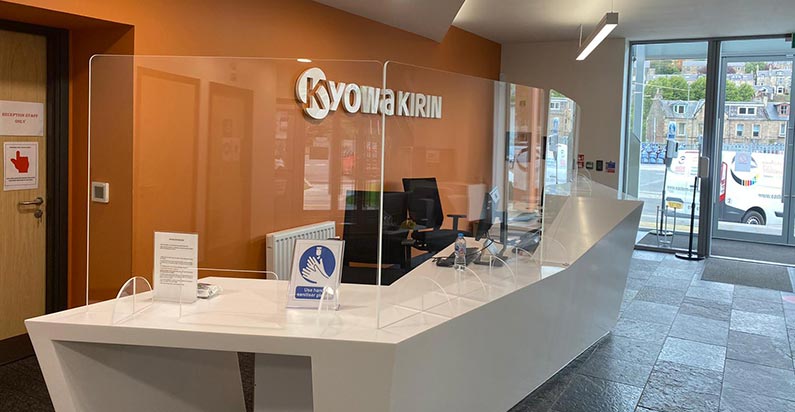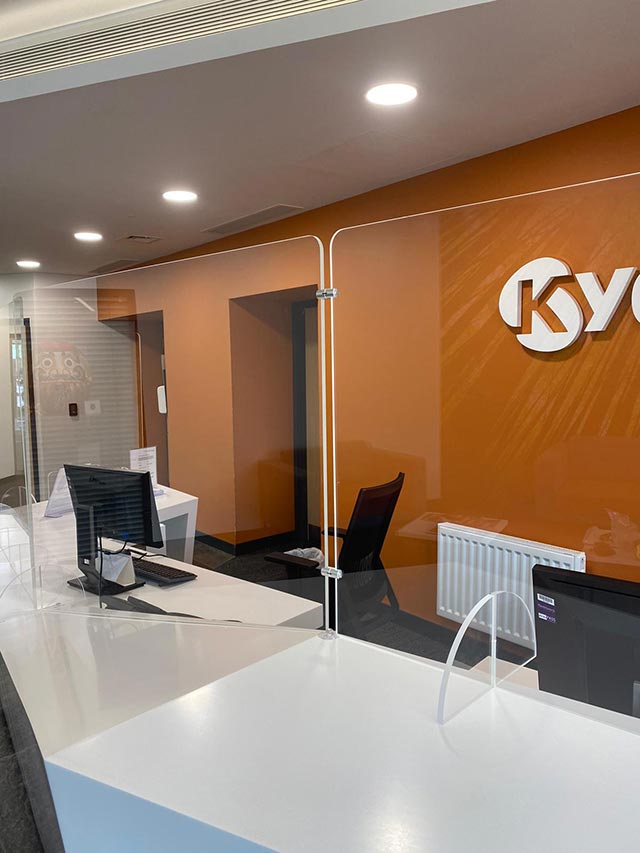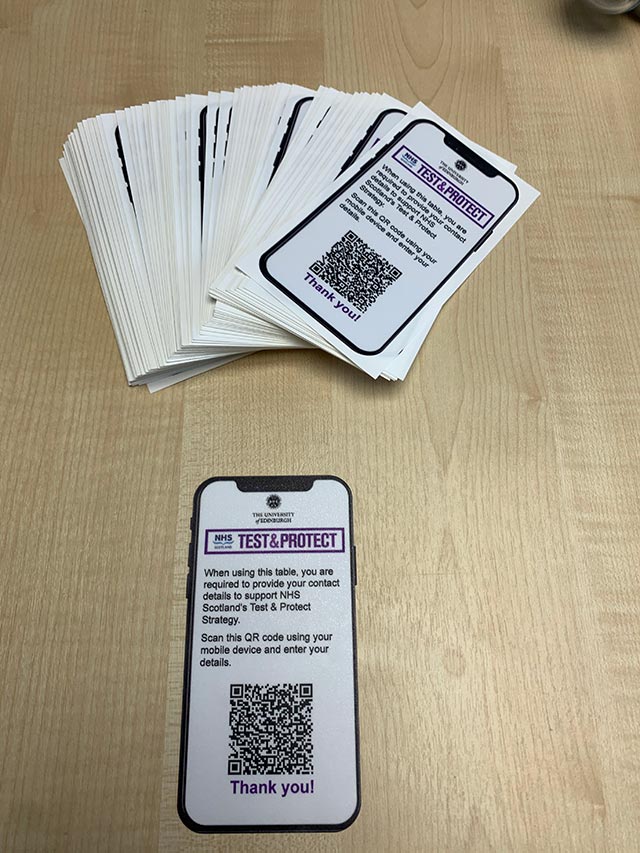 Glengoyne Distillery – Fabric Screens
Fabric screens for a distillery, lightweight and easy to set up with fabric graphics.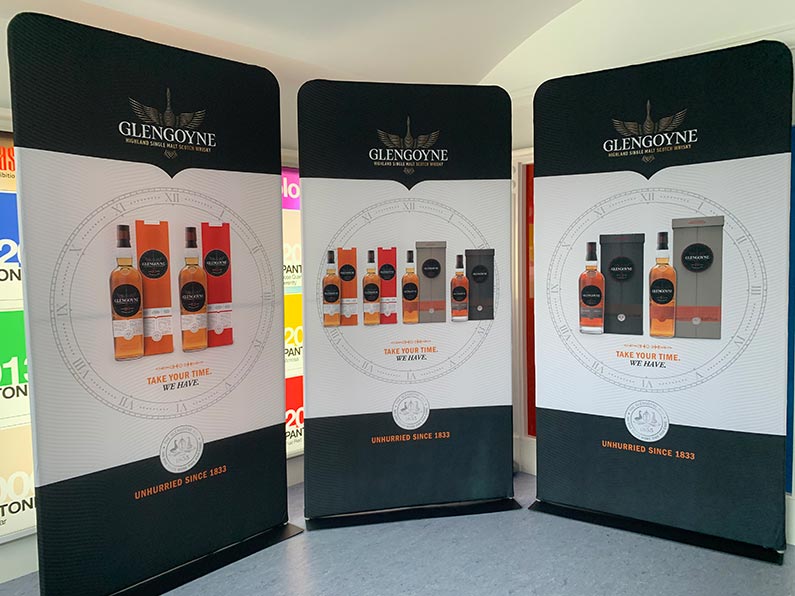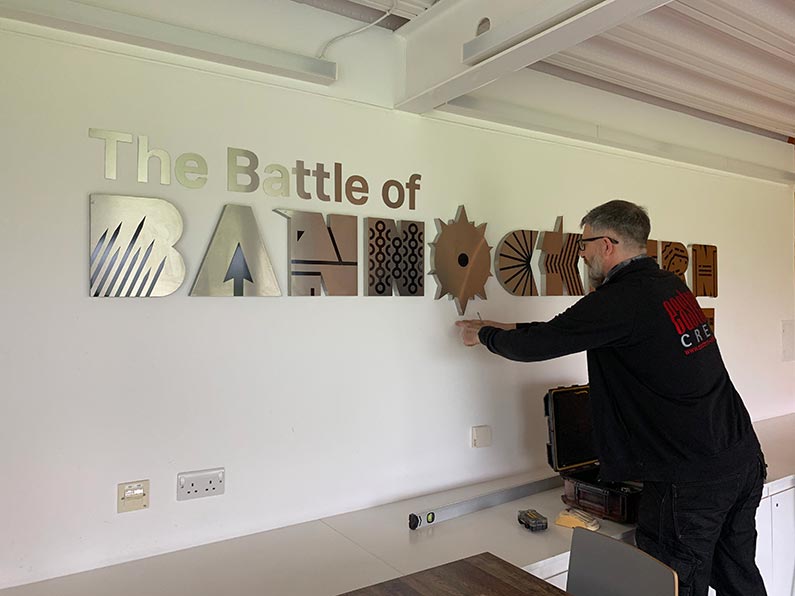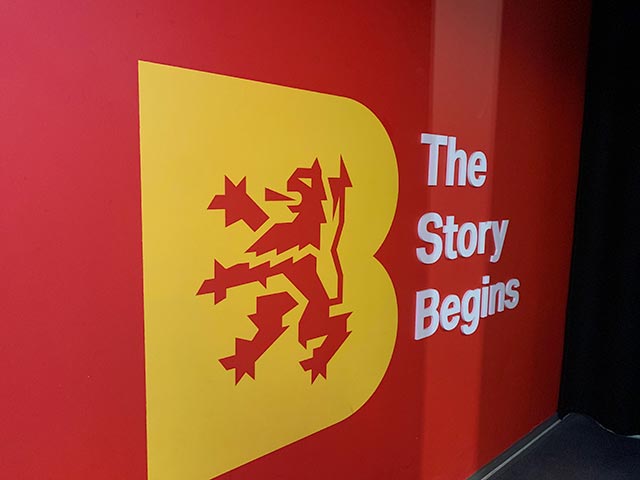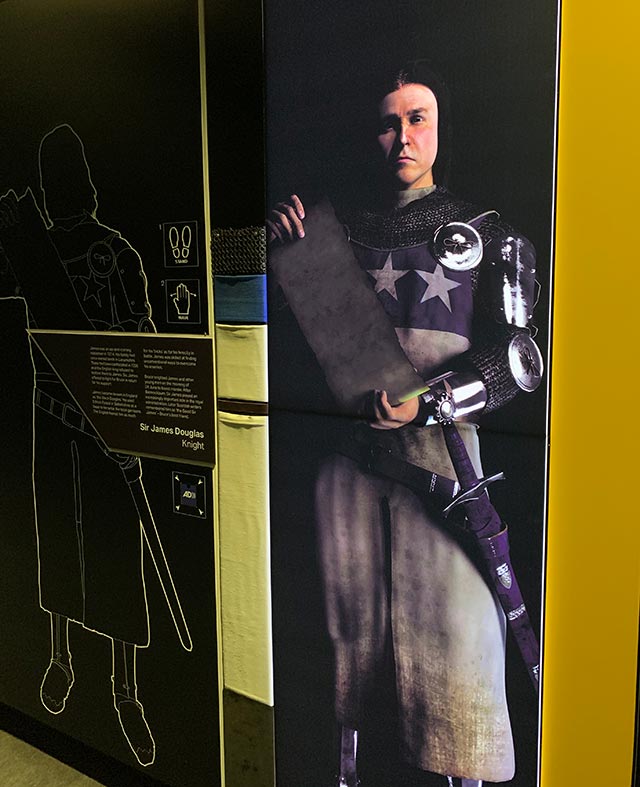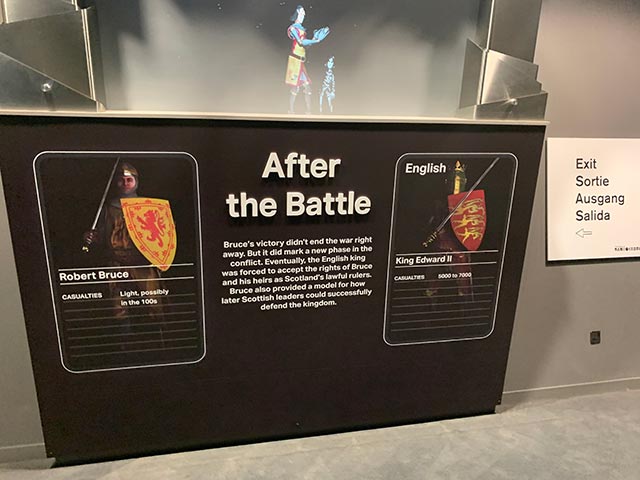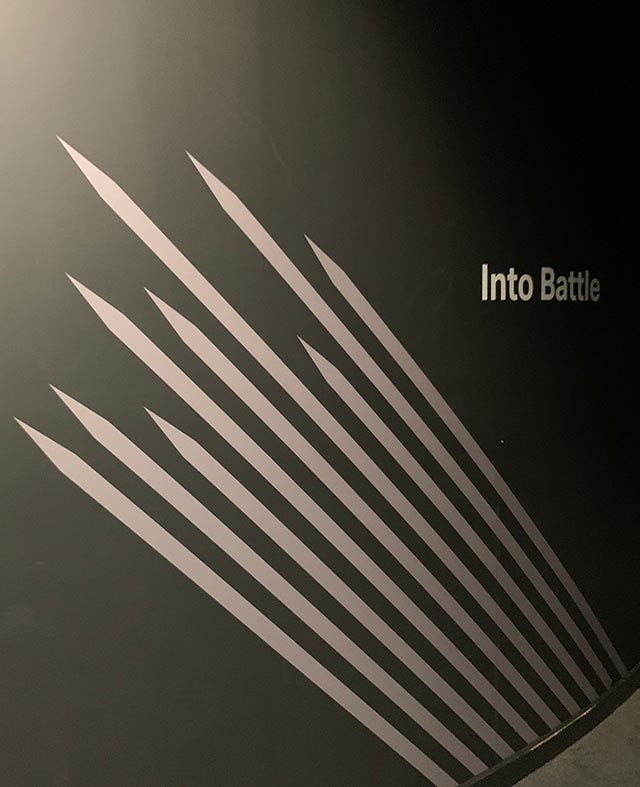 Ray HarryHausen Exhibition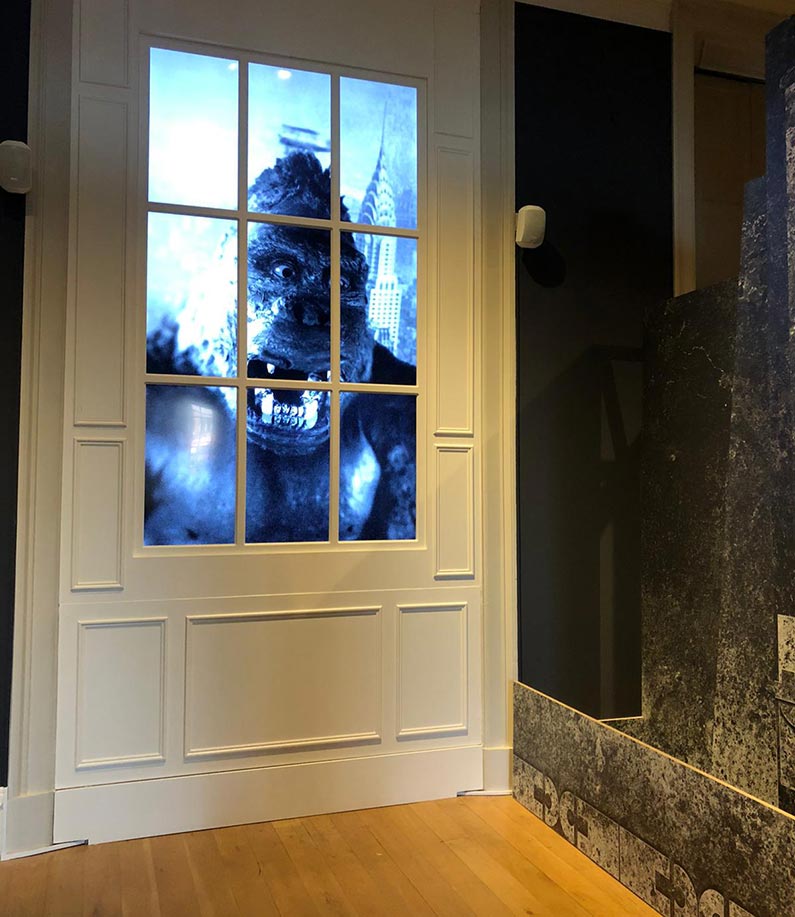 We are so lucky to visit so many beautiful places when out doing site surveys for future work.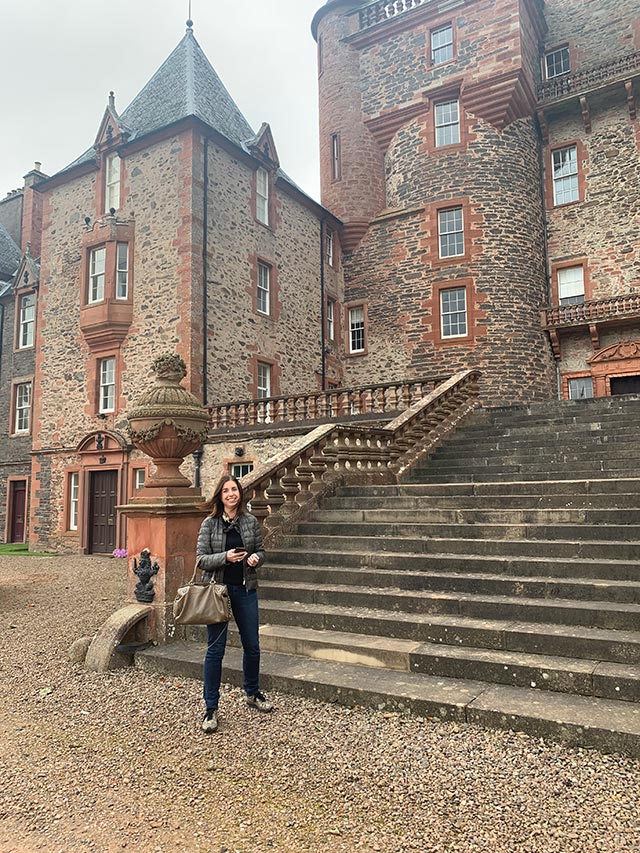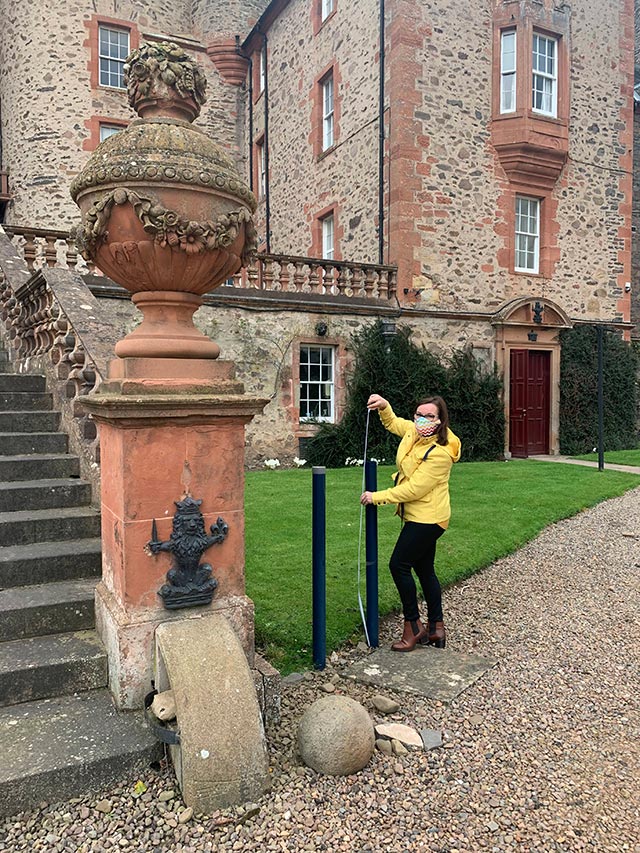 Our first Christmas themed graphics of 2020, this outdoor display is out on display early to encourage people to donate gifts for local children.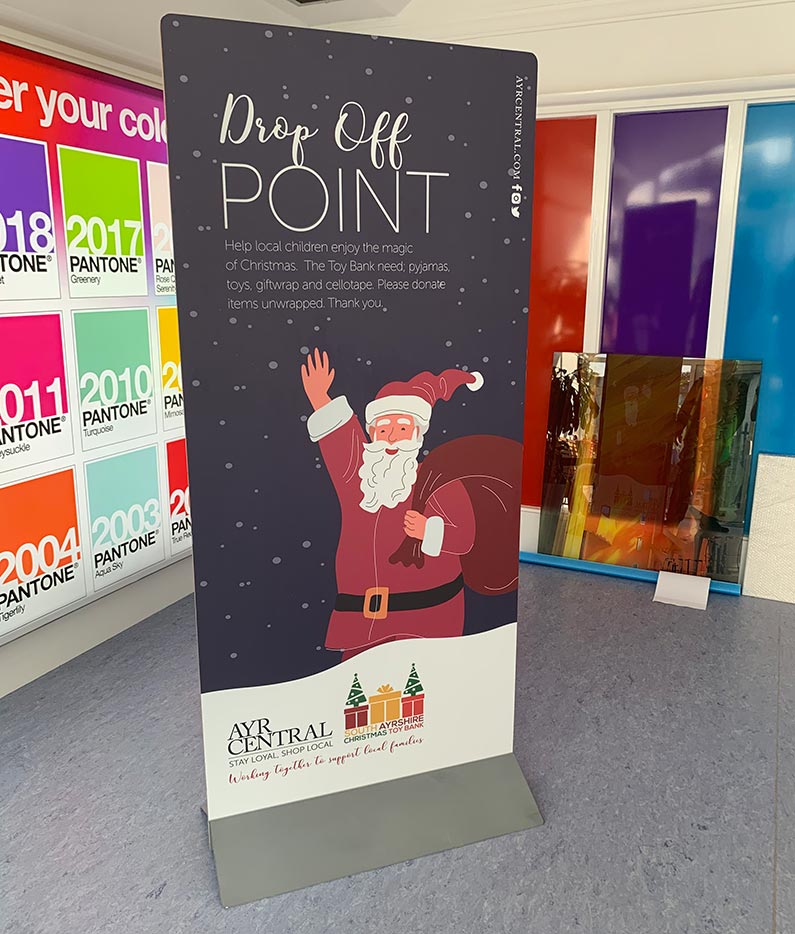 New office signage – There's always a need for office signage!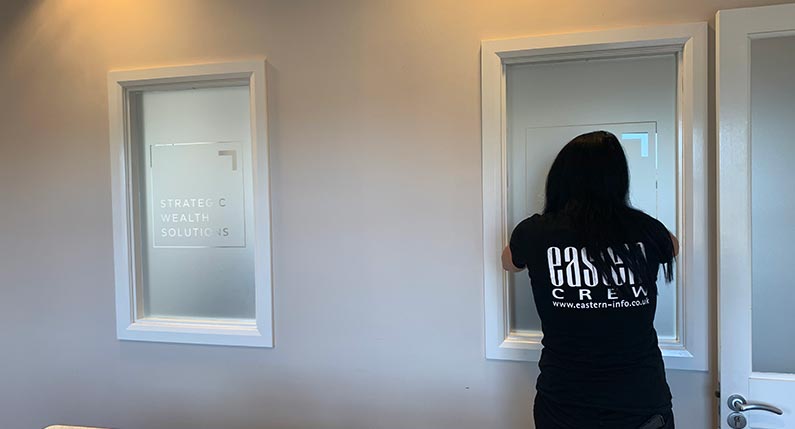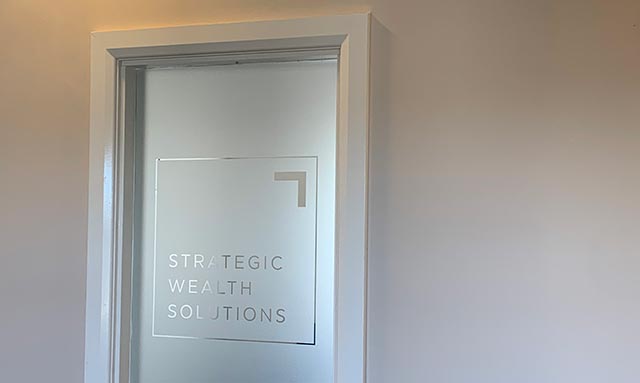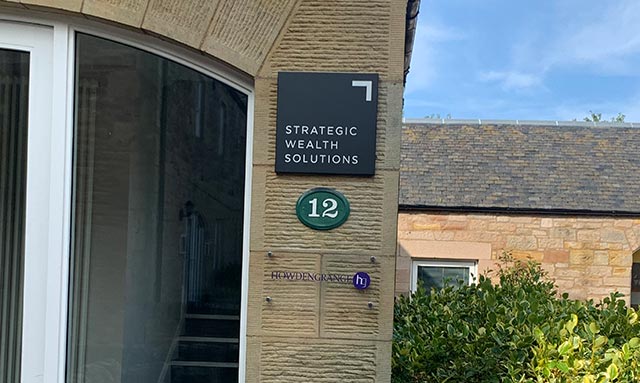 Direct printed wood – our speciality & always beautiful!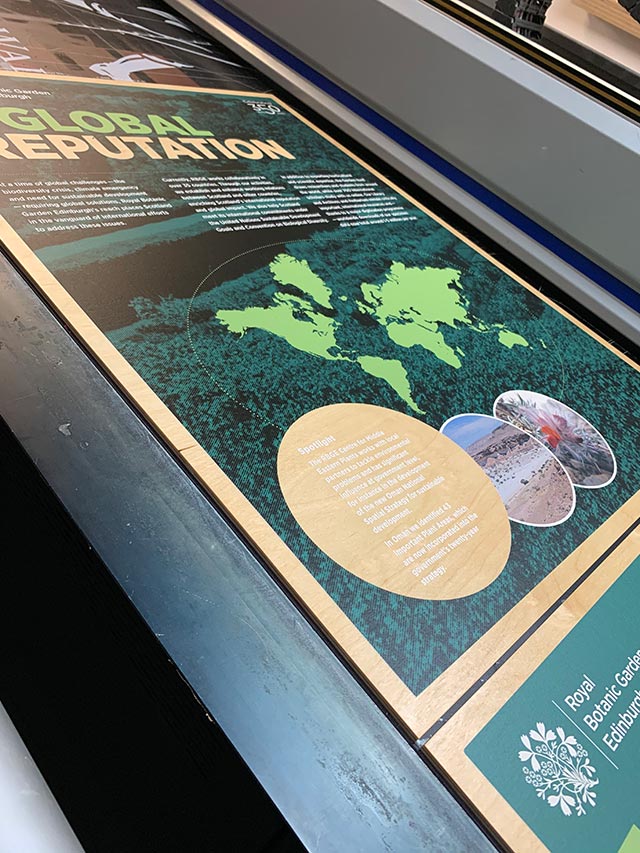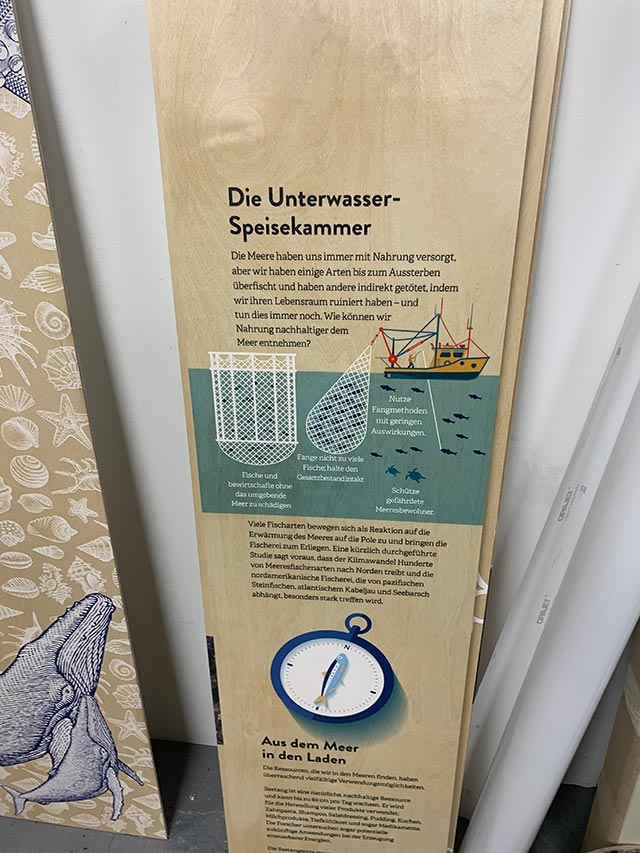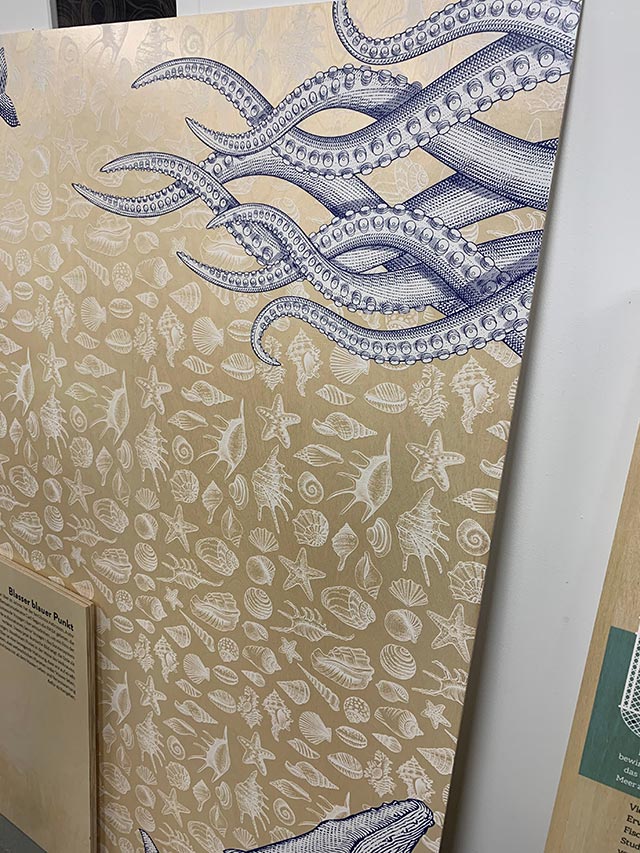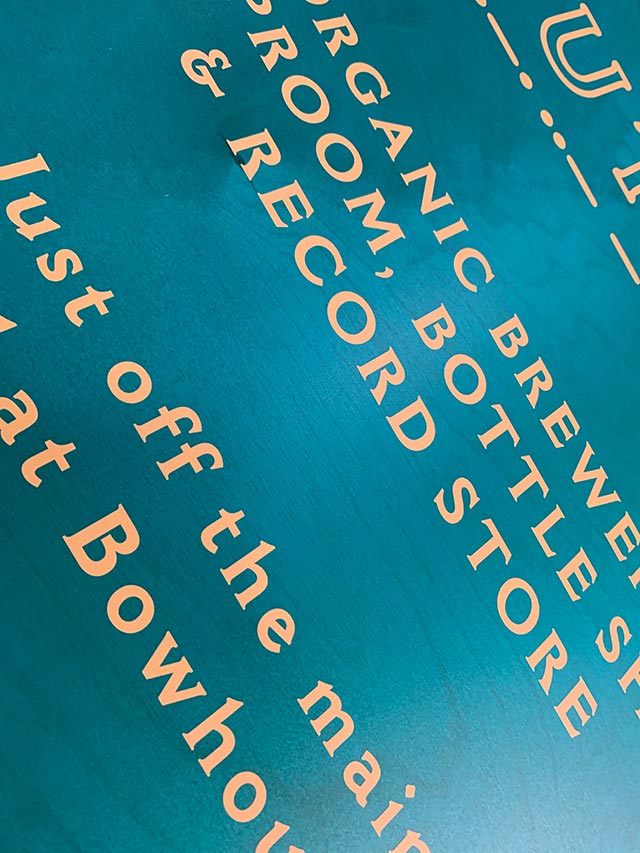 Aid Workers Exhibition at the Imperial War Museum, Manchester
We built all the units & display cases as well as the production & installation of the graphics.
"Just wanted to say a big thank you, to you, Ian and the Eastern team for working with us on getting Aid Workers finally opened!
It was a pleasure to work with you all up to Edinburgh. The final exhibition looks fantastic!"